Virtual Print Festival Extended: 24 March – 1 May
We have now arrived at our
final week
of our six-week
Virtual Print Festival
. Looking back, we cannot be more grateful for the overwhelming support and success achieved, and we thank each and every one of you who visited, interacted and engaged with us over this period.
We hope you can join us for our
Closing Ceremony on May 1st at 4PM
– a not to be missed networking opportunity and chance for us to celebrate our highlights and officially thank you for your continued support during this time.
Subscribe now
#ExperiencePrint
Meet our distributors
Grab a virtual coffee with your local distributor

Providing you with the best products and services would not be possible without our extensive and hard-working network of distributors who remain on stand-by, locally, to assist your every need. So while there are some restrictions in meeting up in person right now, we realise how important access to our distributor network is essential to the continued vitality of your business.

Feel like a cuppa? Allow our distributor network to introduce themselves as they extend their invitation to join them for a virtual coffee. We have every region covered. Simply click below to schedule your call in advance.


Swipe left for more items.
Fantastic Festival Discounts!
Save big-time on the JFX500-2131

Make an impression with our UJF-3042FX price reduction

It's a bonus with our JV150-160 cutter combo

Think fast on our discounted UCJV150-160

Be versatile with savings on the UCJV300-160

For CJV300-160 Plus, it's an automatic choice

And our JV300-160 Plus is efficiency worth taking advantage of!
Please note: these product promotions have since expired. Stay tuned for future promotions coming your way soon.
Free live webinars - recordings now available!
While most of us are confined to our isolation hubs right now, there is no better time to settle in and learn and engage with Mimaki. As the ideal way to keep you both entertained and informed, we invited you to an exciting lineup of webinars during our festival. Did you miss out? Fear not, the recordings are now available for you to view.

Gain insight into our latest collaborations and partnerships, or hear firsthand from our network of experts on the latest print trends and potential opportunities available to us during these uncertain times. Simply click on the images and enjoy!


Introducing the new TX300P-1800 MKII
From fashion textiles to interior fabrics and wallpaper, this printer is both an ideal entry-level all-rounder as well as the ultimate solution for short-run sampling and on-demand printing.
Discover the TX300P-1800 MKII
Virtual Showroom tour
Take a tour in our showroom with Application Manager Mark Sollman.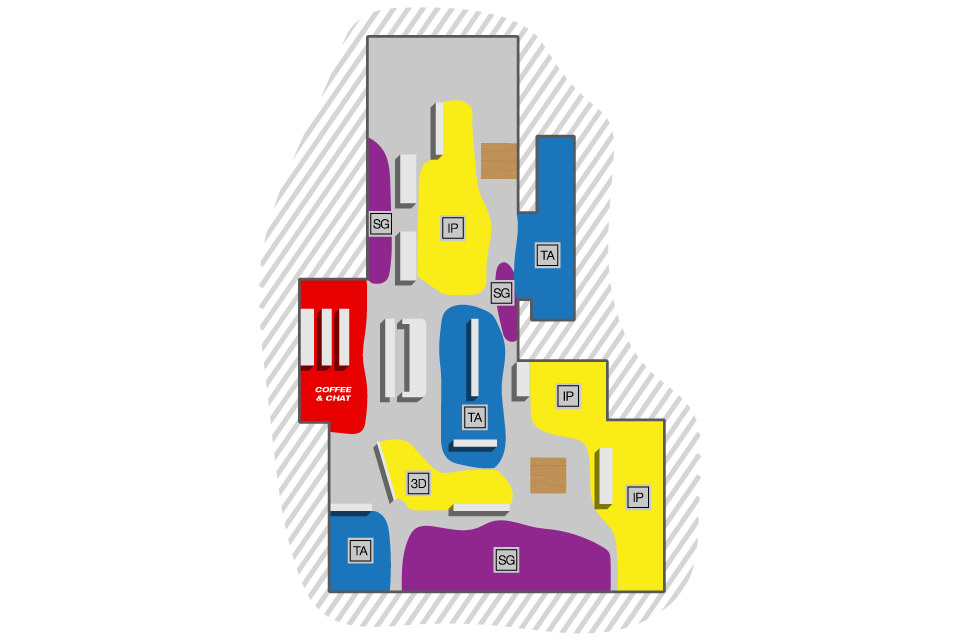 Swipe left for more items.
Book a Virtual Coffee
Grab a virtual coffee with your expert of choice

While you can't be here to meet us in person, why not grab a virtual barrista made coffee with your expert of choice.
Each week, we will have a different expert, ranging from all areas of our business, ready to take your call.


New Product Line-up
It's not a print festival without new headliners in our product portfolio! Our special highlights package comes hot off the press and is ready for you to view right here, right now.



Swipe left for more items.
Request your free real-life sample
While we all must keep a physical distance right now, you will still be able to get up close and personal with our printed samples.

Are you interested in seeing our new technology output first-hand? Then let us instead bring our printed samples to you! During our Virtual Print Festival, we will send a free sample kit of your choice, from our selected range.



Live Chat "Super Session"
Due to overwhelming popularity, we are extending our live chat "Super Session" until the end of the festival!
From
10am to 1pm every weekday
(CEST) during our festival period, our technical, sales, application and product experts will be on exclusive standby to answer your every question. Simply go to our Mimaki Europe website and take advantage of our live chat pop-up.
Be sure to spot our chat button in the right lower corner of your screen!

What are you dreaming of?
Your print wish might come true
!
Do you have a
print wish
? A design or application you've always wanted to see come to life? In that case, join our fun social media competition and let us make your dreams come true. Simply visit our
Facebook
or
Instagram
page and describe to us what you would like to see printed by Mimaki.
The most
creative, innovative and bright idea
will get their dream wish printed and delivered to their door. Our winner will be announced during the last week of the festival. Get in quick to keep the dream alive!
Customer showcase
Take a virtual tour of our customer showcase and become inspired by the stories of our Mimaki print ambassadors. From small business success stories to large scale innovation game changers, discover how creativity and technology come together to bring inspiring results.
This week's exclusive customer preview features the inspiring story from Italian company,
Energiapura
, who have recently become a trailblazer in producing reusable and fashionably customised protective masks with the help of Mimaki sublimation technology from the
JV300 Series
.