LEVERAGING FULL COLOUR 3D PRINTING A BIG HELP FOR CUSTOMERS
SHAPEWAYS (USA)
MIMAKI 3DUJ-553
Shapeways (NYSE: SHPW) is a leading digital manufacturing platform provider, offering customers access to high-quality manufacturing from start to finish through automation, innovation and digitisation. Headquartered in New York City, Shapeways has ISO 9001-compliant manufacturing facilities in Long Island City, N.Y. and the Netherlands and a network of innovative partners around the globe. The company's purpose-built software, Otto, has a wide selection of materials and technologies, and a global supply chain that helps to lower manufacturing barriers and speed up delivery of quality products.
Shapeways' digital manufacturing services have empowered more than one million customers worldwide in 40 different SIC industries to produce more than 21 million parts using 11 different technologies and 90 different materials and finishes. Customer projects range from enterprise initiatives that involve creating parts in an overall assembly, to surgical models and everything in between.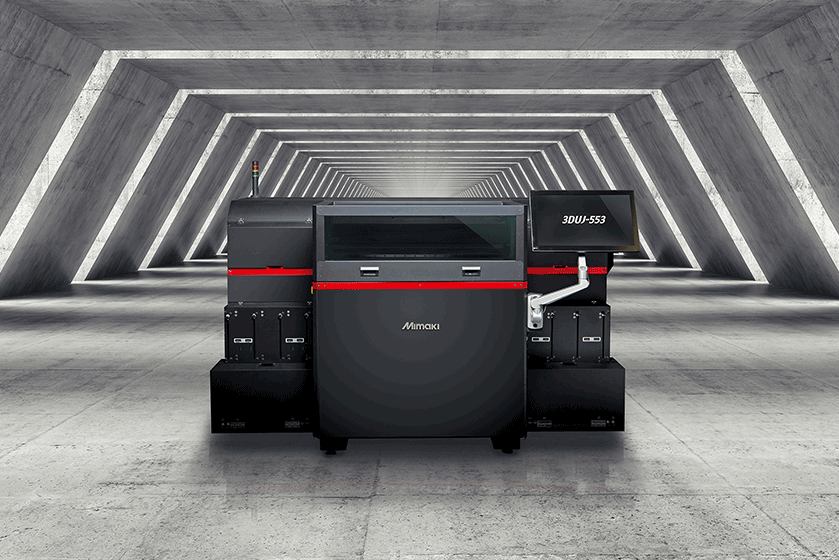 Providing full color 3D printing options to customers who need this for product requirements, helps Shapeways to meet their ever-growing customer base. Several customers select full colour using Mimaki for everything from medical applications, to gaming, to architectural models.
The architectural model shown at FormNext was used for planning and a presentation to a client of an architectural firm. Leveraging full colour 3D printing helped the customer easily visualise how the entire project would look when completed.
For more info on their products: www.shapeways.com
PRINTED BY SHAPEWAYS (USA) • www.shapeways.com