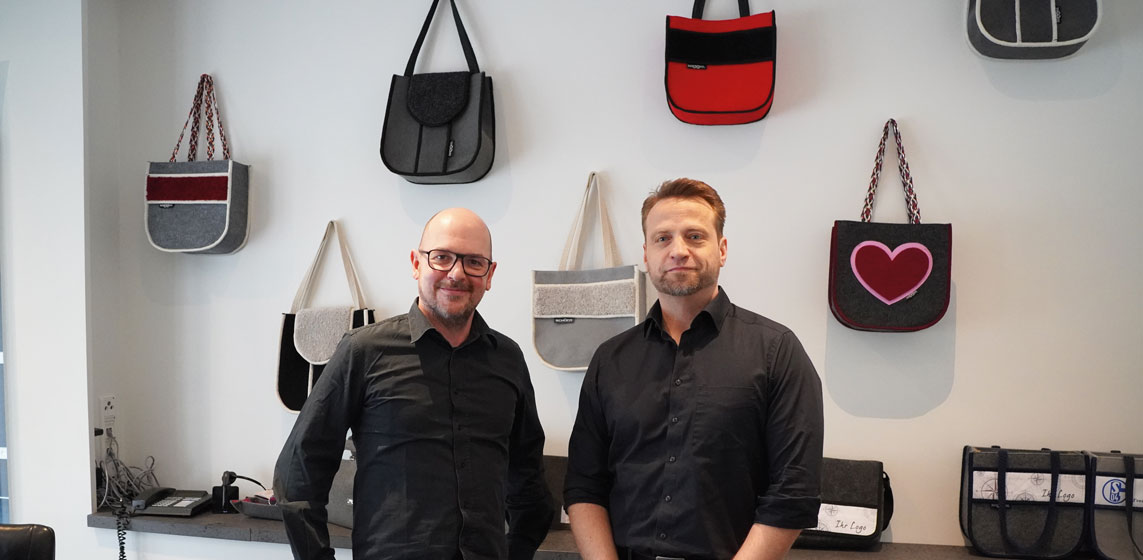 USED CARPETS GIVEN A NEW LEASE ON LIFE
SENNE PRODUCTS GMBH (GERMANY)
MIMAKI CF22-1225
Senne Products GmbH, based in Hövelhof, Germany, has been a product manufacturing organisation for over 50 years, manufacturing around 10,000 custom-made articles from vinyl films, double-sided adhesive tapes and carpets. They have two parts to their business: Senne Products, who produce office supplies, and Mad Owl, an upcycling venture who transform used exhibition carpets into hand-sewn functional bags.
Mad Owl consider the development of our favorite planet to be intolerable and are making it their mission to make the world a little bit better. With more than 8.5 million square meters of exhibition carpet disposed of at trade-shows in Germany, after a very short period of use, they decided that something needed to be done, leading them to develop upcycled products for people who want to do more. In this way, they managed to create something environmentally friendly from a product that is not really sustainable.
In 2018, they bought their first Mimaki CF22-1225 flatbed cutting plotter. With their office supply business, Senne Products, they use the CF22 to cut and seal their materials for packaging. While for their fair-trade "Mad Owl" label, the used carpets are cleaned and using the CF22, the carpet materials are plotted out and then sewn by hand. The resulting products include shoulder bags, shoppers and backpacks for both adults and children.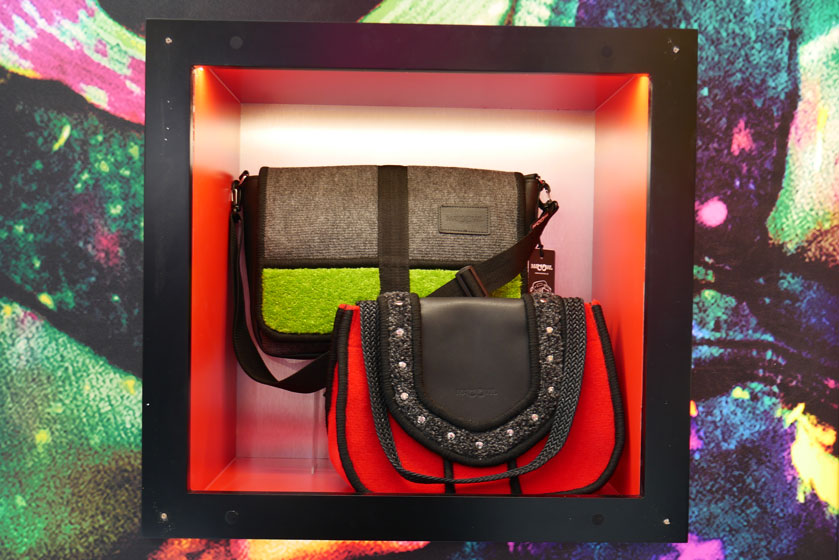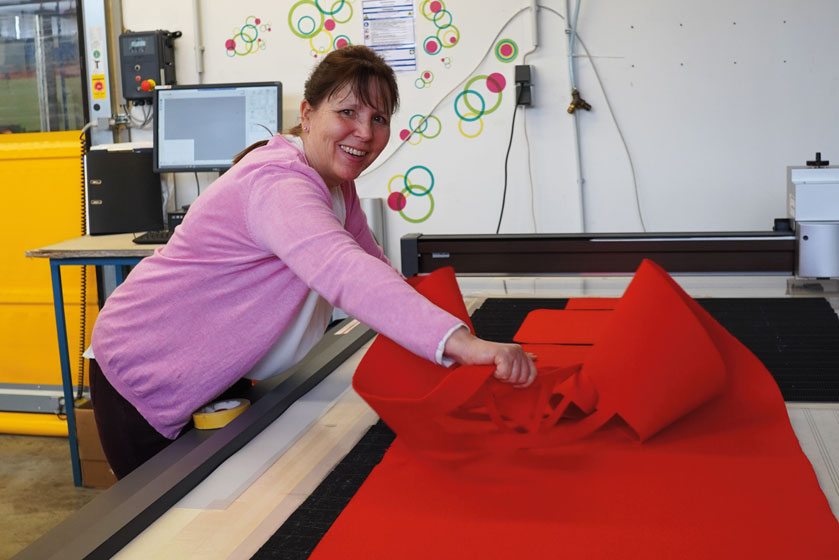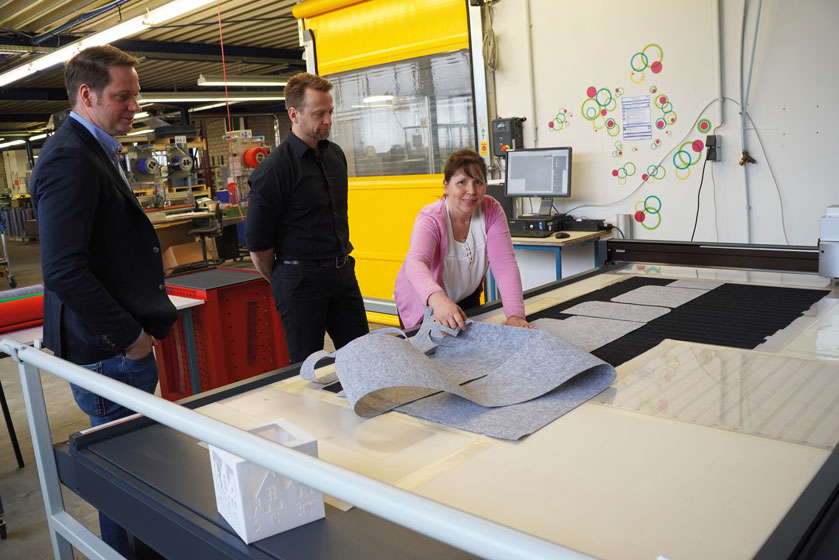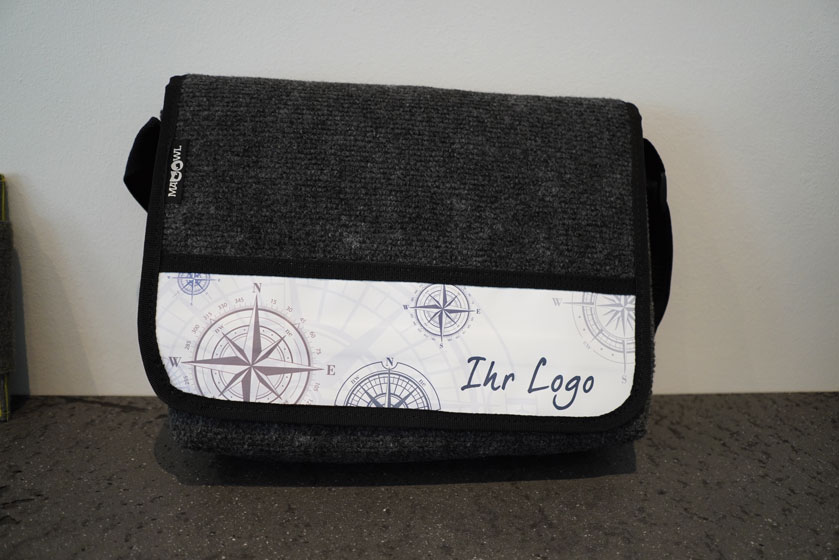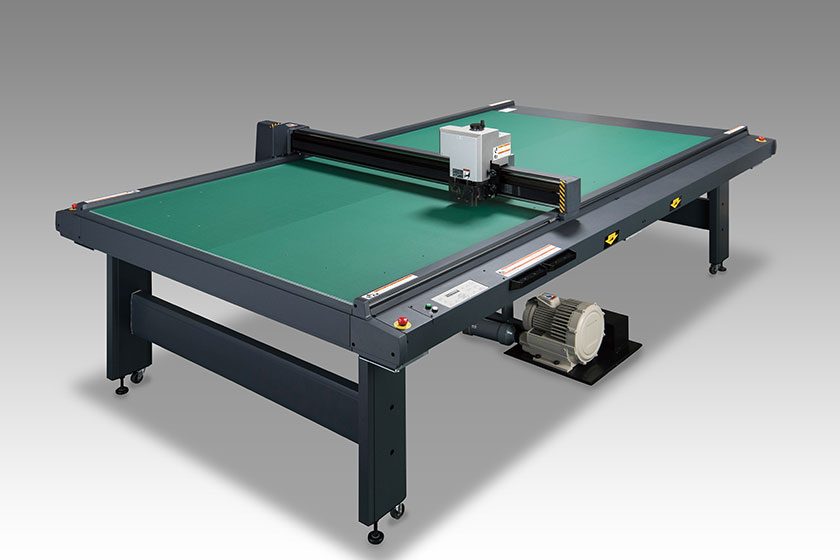 Says CEO, Carsten Fest, "As 'carers' we are a valued long-term partner for our customers – The high individuality of customer requirements demands flexible thinking, since quantities from 100 up to 1,000,000 have to be implemented economically. We use the Mimaki flatbed cutting plotter for small series and sample production, when the production of punching tools is uneconomical. The basic materials used here are also vinyl films, double-sided adhesive tapes and carpets. The materials have a thickness of 0,1 to 2,0 mm. So we require sophisticated technology that can be implemented quickly. Due to the large variety of materials that we can process with the Mimaki system, the machine has a good price-performance ratio and Mimaki is the optimal partner for us".
View the full article: Mimaki Enables Senne Products to Corner New Niche and Meet Market Challenges
For more info on their products: www.senneproducts.de • www.madowl.de
MACHINE SUPPORTED BY ESC • http://www.esc-online.de/en/