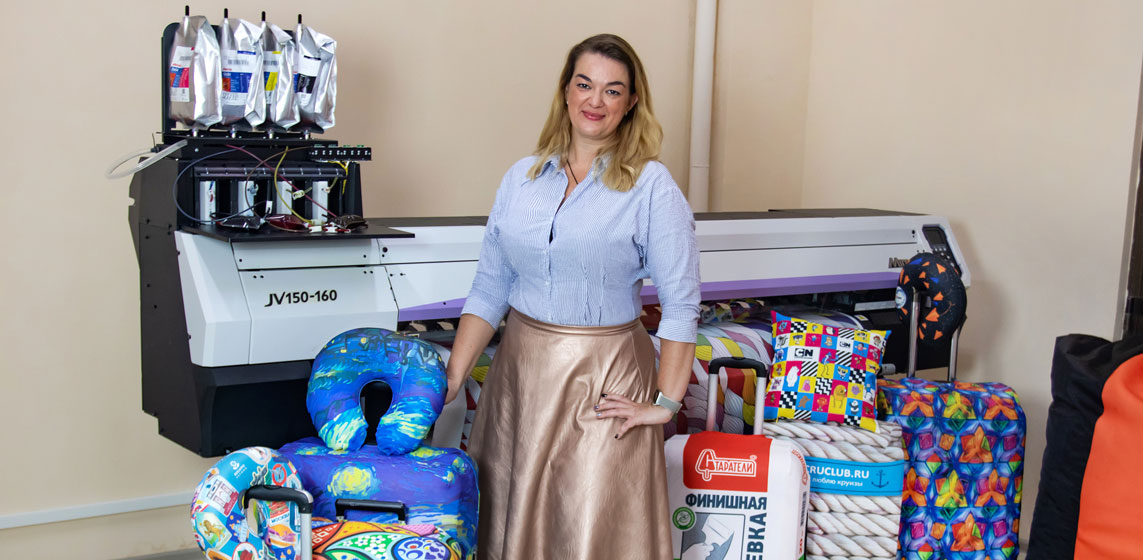 TRAVEL ACCESSORIES THAT KNOW NO BOUNDS
FANCY ARMOR (RUSSIA)
MIMAKI JV150-160 SERIES
Fancy Armor is one of few global manufacturers of suitcase coverings and accessories for travelers. Based in Russia, the company focuses on using high-grade security materials for their special and patented shape of suitcase coverings and zippers with integrated locks, ensuring the absolute versatility of their products. Assembled by a talented and creative team that several years ago enthusiastically started to "break new ground", they go about creating one-of-a-kind designer products, that from year to year, win a growing number of admirers from different corners of the world. They focus on providing high travelling comfort and luggage protection to each traveler, whether a tourist or a businessman, whilst showing strong personality and lifting the spirits of the whole travel experience.
So how did it all come about? Back in 2012, company founders, Evgeniy Larin and Igor Sventsitskiy, decided to introduce a hardly known product to the Russian market: suitcase coverings. It was at the same time that travelers were forming a habit to wrap their suitcases in luggage foils. And so it seemed that every traveler who got accustomed to using foils was a potential customer. While performing a competitive market analysis, they discovered that suitcase coverings made by other manufacturers were of poor quality. The prospects were bright: almost no competitors and doubtless customer appeal. Initially they sourced their products direct from Chinese manufacturers, but the in-process quality management was beyond their control. In addition, there were regular failures with subcontractors to meet their order execution dates, resulting in the establishment of their in-house production in Moscow by the end of 2015. Finally they could ensure 100% control at each production stage, perform well-timed order execution, quickly respond to customers' demands and accept orders of any size, ranging from 1 to 10,000 pieces.
Their production area has thermal dye sublimation printers installed, the Mimaki JV150-160, chosen based on strict criteria: "Of critical importance to us is print quality, stable operation and reliability. Therefore, before choosing the first printer, we spent a lot of time reading product reviews and consulting experts. We also visited a showroom to get directly familiar with Mimaki equipment. Upon purchase of the first printer, we decided without hesitation to further purchase Mimaki equipment only," says company owner, Elena Larina. "Mimaki printers were the best choice for us. The equipment is notable for its compact size, economical operation and reasonable price. We also keep a close eye on novelty products. Of much interest is the upcoming hybrid model, the Mimaki Tx300P-1800 MkII rapid printer with a direct printing function: textile and sublimation paper printing."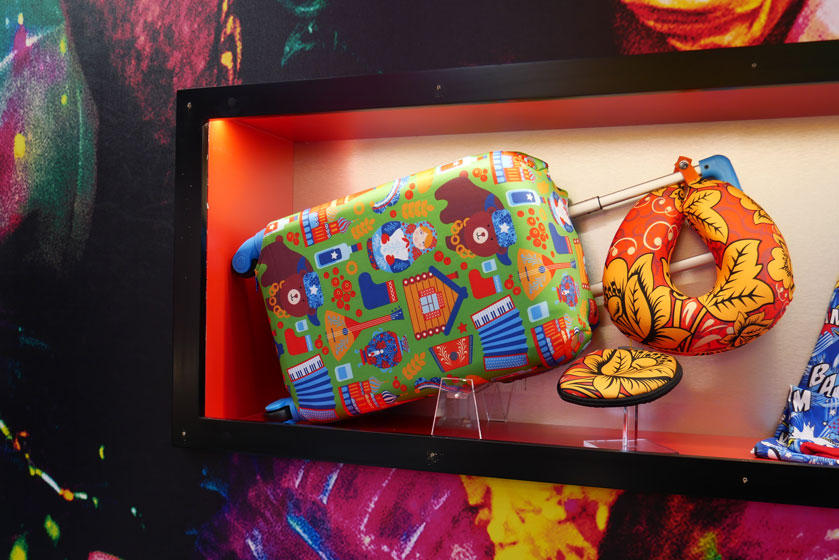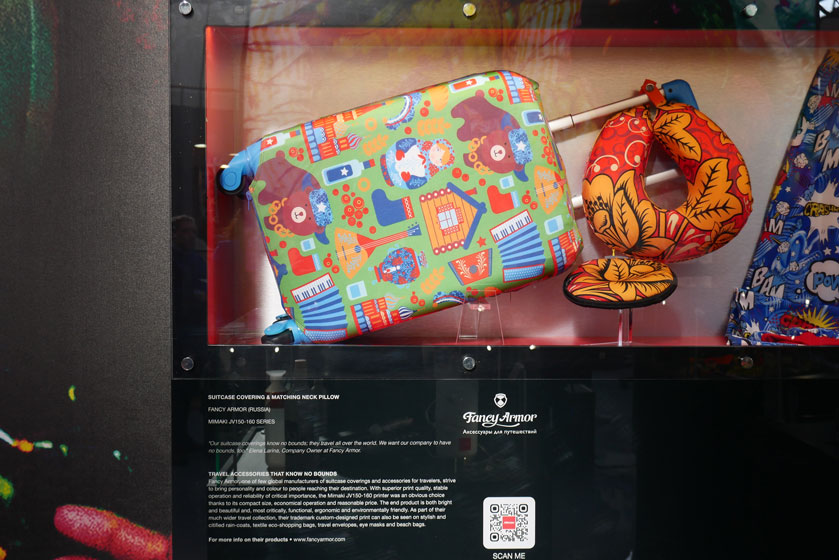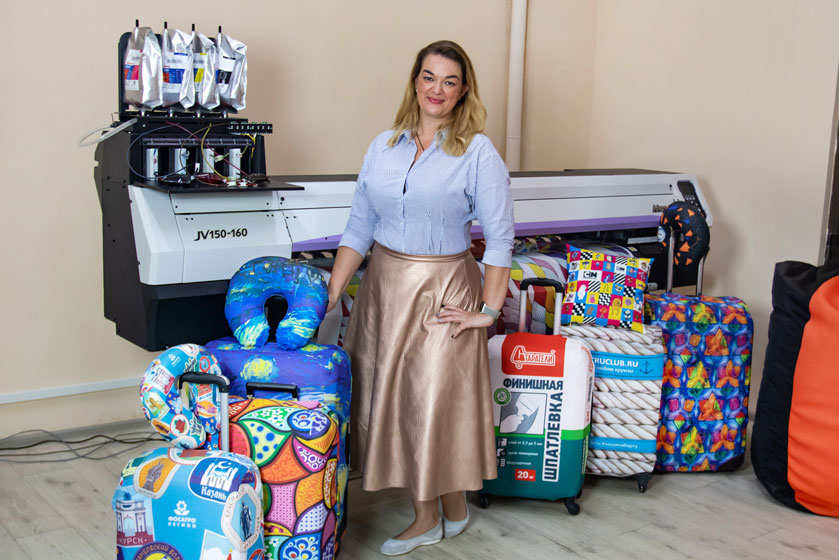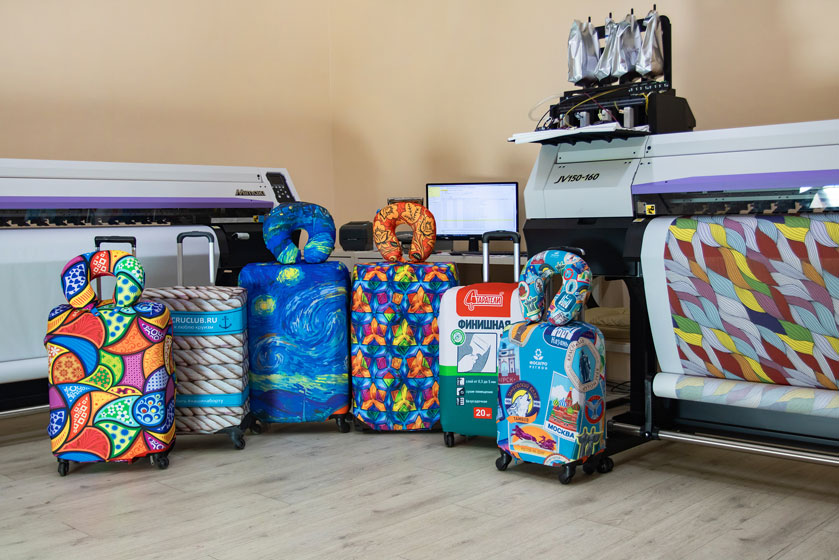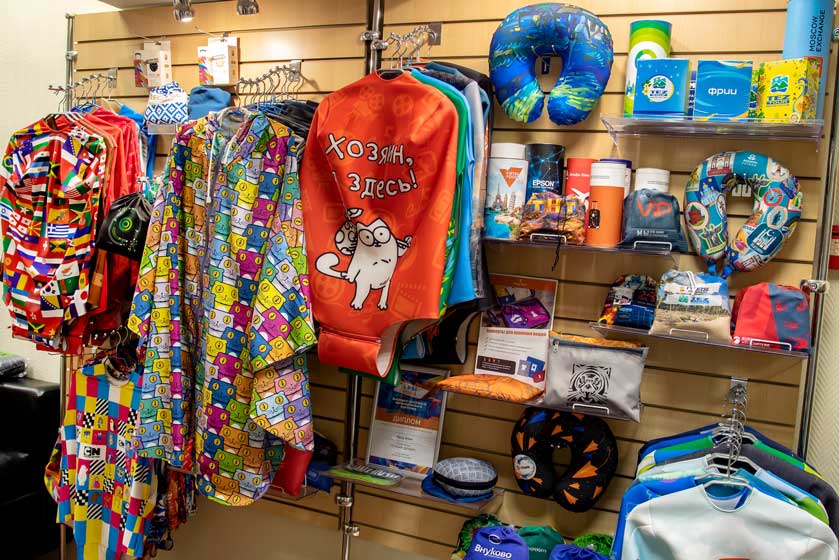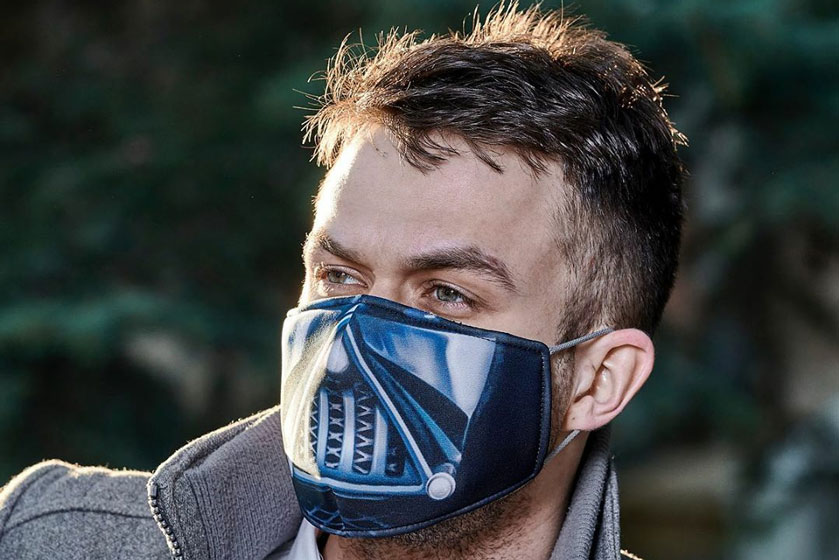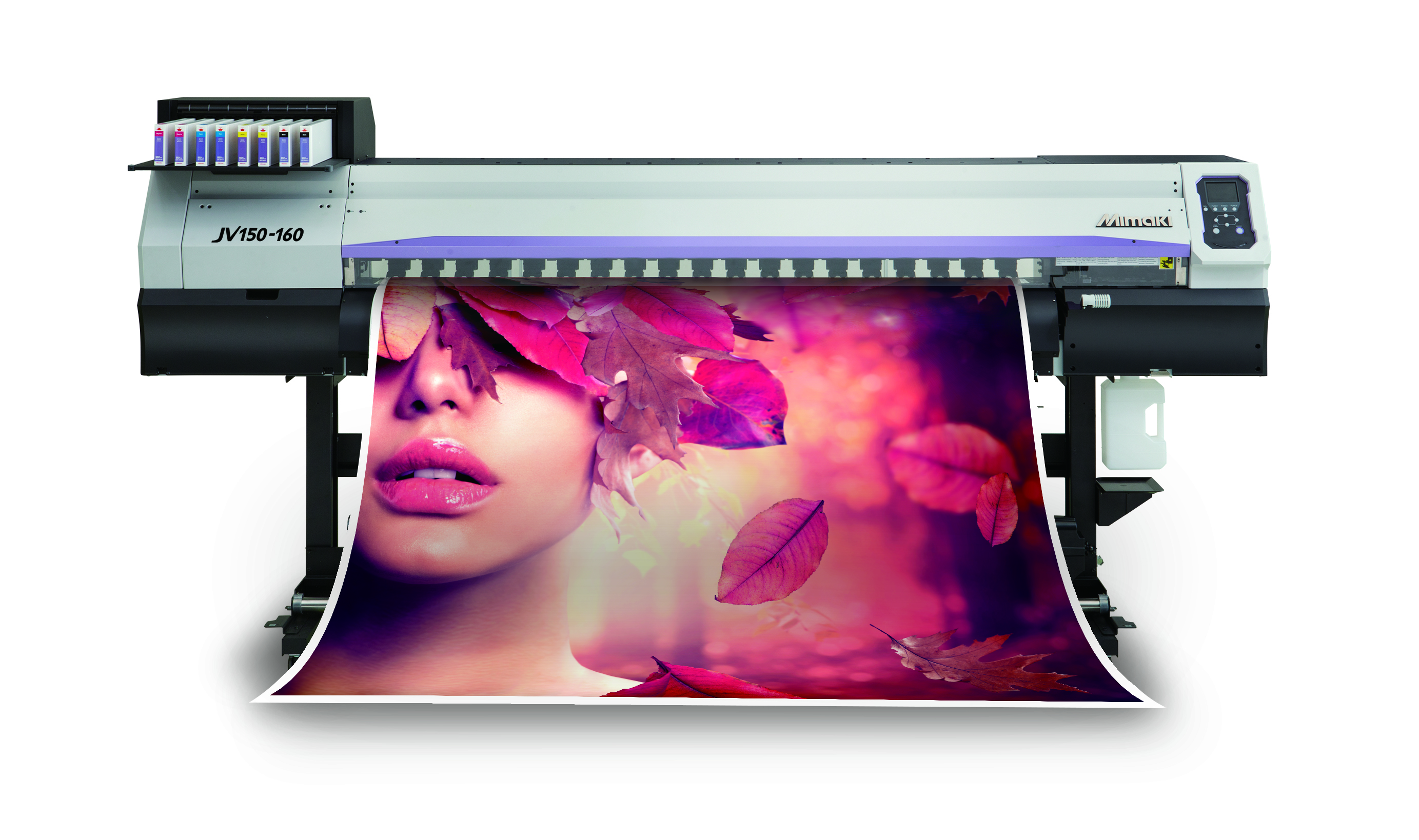 As with their Mimaki machines, they are as equally satisfied with their Mimaki dealer, Smart-T: "We are more than satisfied. When choosing the equipment, one of the most important criterion was the quality of after-sales services and technical support, as five years ago we were a new player in the market and did not know anything of the sublimation process. In that respect, Smart-T is always the best – their managers are ready to help and support us any time, even outside regular hours; they are notable for their humane treatment, detailed answers even to the dumbest questions of newly employed. They offer prompt technical support, consulting and highly qualified engineers. We are happy to cooperate with the best in that business area!"
Fancy Armor are not just limited to suitcase coverings. They also produce a much wider collection to meet the needs of travelers: Memory Foam, stylish and citified rain-coats, textile eco-shopping bags, travel envelopes, eye masks, beach bags and other travel accessories, each with their trademark custom-designed print. "All our products must be both bright and beautiful and, most critically, functional, ergonomic and environmentally friendly."
As a company, they value their attitude to their work, their perfectionism in ensuring superior quality and compliance with time requirements. The creative approach is also important for the development of new colours and products. "Our suitcase coverings know no bounds; they travel all over the world. We want our company to have no bounds, too. We want the Russian brand, Fancy Armor, to be known everywhere, from Brazil to Japan. We want them to know that this is a company who can make a designer product of high quality. We would like someone in Australia to admiringly exclaim: 'Made in Russia? WOW!'."
View the full article: Fancy Armor has Suitcase Printing Covered with Mimaki Technology
For more info on their products: https://fancyarmor.com/
MACHINE SUPPORTED BY SMART-T • www.smart-t.ru/