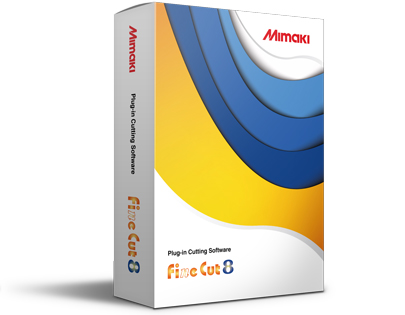 FineCut 8
Professional cutting software
FineCut 8 plug-in cutting software responds to highly sophisticated and professional design need, further enhancing the potential of Mimaki's innovative range of cutting plotters.
Automatic split cut function

Cutting start position specifying function

Cut layer creation function

Online information screen for useful news and updates

Easy outline extraction, and more
Features of FineCut 8 – New Functions
Automatic Split Cut Function
When cutting a thick substrate, cutting start or end position may be overcut, depending on the edge shape. Therefore, FineCut8 can prevent substrates overcut by splitting automatically the cutline to control cutting in 2 steps from both ends of the cutline to the inside or from the inside to both ends.
---
Cutting Start Position Specifying Function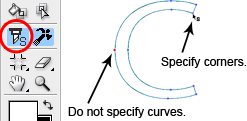 Cutting starting position can be specified according to the shape of the object. When starting to cut a thick substrate, it tends to fluff. Specifying the cutting start position on the corner of the object can prevent fluffing. Starting cut from a less conspicuous point can lead to higher quality finish.

---
Cut Layer Creation Function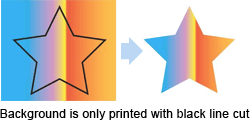 Layer division of printing data and cutting data can be performed by easy operation.
(The data in this layer is set as non-printed, since it is used as cutting data.)



---
Online Information Screen*
Useful news such as the latest information and update in formation of FineCut will be provided by Web. Information will be displayed when Illustrator is started or the "i button" in FineCut menu is clicked.
* This screen is displayed only in English or Japanese, and only when connected to the internet.
---
Features of FineCut 8 – Improved Functions
Easy Outline Extraction
"Trace Simply" screen enables you to create the outline more easily, for both Illustrator and CorelDRAW.

---
Register Mark Creation Dialog
To avoid errors in reading register marks, the recommended mark size is displayed in "Register Mark Creation" dialog.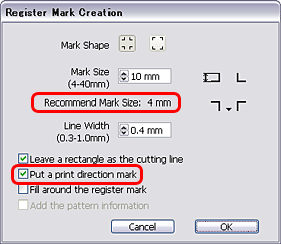 ---
Connection Test
"Connection test" is added in order to quickly check the cause of communication error.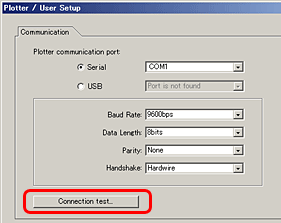 ---
Other Features of FineCut 8
Joining Paths
This function joins paths that are separated into several lines while reading DXF data, avoids unnecessary head-up for cutting, and finishes the cutting surface finely.

---
Cutting Preview
Before starting to cut, start position, the cutting line, cut direction and cutting order, etc can be checked. This function ensures proper cutting. Also if necessary, you can change the conditions.

---
Final Pass Control
(effective only for CF3 milling)
When cutting is close to the last part the pass to be cut, the spinning endmill may push the part of the material, so that the last cut part can be shifted and can not be cut smoothly. To prevent this, the last part of the pass is not cut in full to keep the material from shifting. This is done at a last stage cutting with low force for a smooth final cut. This function finishes the cutting surface finely, even with a long-path object or with a flexible media.
---
Taking in Data from Other Cutting Software
In order to reuse the data made by other company's software or plot data in the past, it reads the plot data with CorelDRAW and Illustrator and can plot via FineCut using the original data.
---
Extracting Outline of Image Data
This is a function to extract automatically outline of the image data having no path such as image of BMP, JPEG and TIFF read with CorelDRAW and Illustrator. Cut line can be created easily from the image data which could not be created up to now.

---
Line Segment Correction
(only for Illustrator version)
By correcting the outline extracted by "Outline extraction", it is possible to refine it to the data with higher accuracy. With "Line segment correction tool", you can correct the data easily.