Note: This product has been discontinued. View the latest available product here.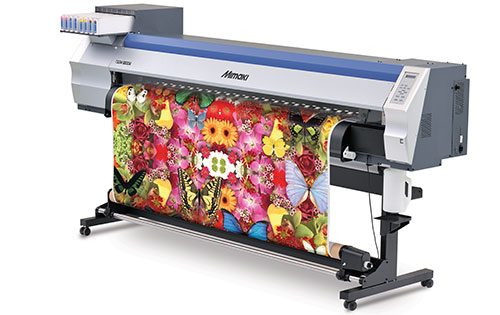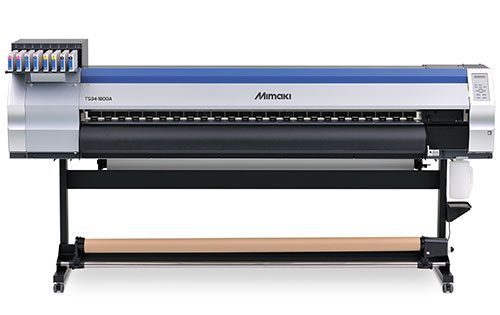 TS34-1800A
Sublimation Transfer Inkjet Printer
The Mimaki TS34-1800A is an exciting new addition to the Mimaki Textile and Apparel range, designed specifically for the sublimation transfer market with high speed and quality in mind. Sublimation transfer printing is widely utilised for sportswear applications due to the elasticity and quick-drying capability of polyester material and in the growing market for soft signage applications, such as flags, retail in-store banners, and tapestries.
Print speeds of up to 32 m2/h at 540 x 720dpi in 4-colour mode

Print speed of 17.7 m2/h in 6-colour mode

Draft print speed of 94 m2/h at 360 dpi in 1 pass mode

Uninterrupted Ink Supply System (UISS) as standard allows continuous unattended operation

Two litre aluminium packs and automatic drying fans can be fitted as an option
Create…
Flags, Banners and all types of signage, PoS materials, Sportswear, T-shirts and Apparel, Furnishing fabrics and more…
Substrates
Transfer paper