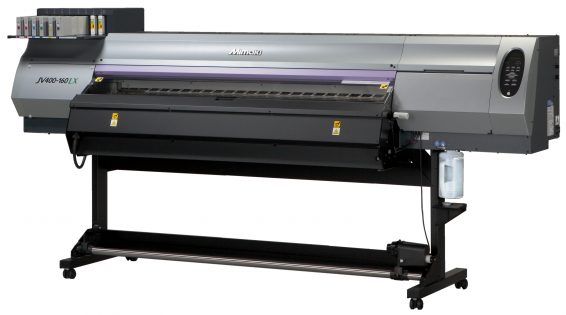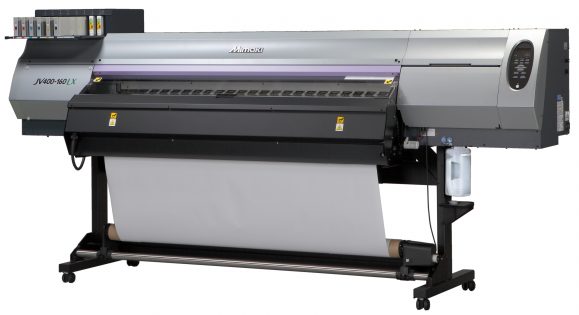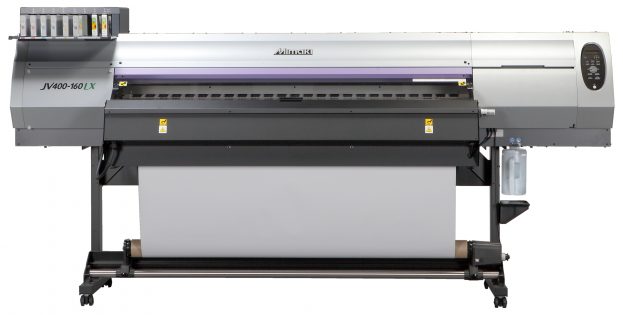 JV400LX Series
Latex wide format printer
This innovative new Mimaki JV400LX latex printer satisfies the increasing demands of the signage market by being cooler running, more energy efficient and yet delivering breathtaking print quality, with an even wider colour gamut using more ecologically friendly inks and is also the world's first latex printer to feature white ink.
| | |
| --- | --- |
| Lower ink curing temperatures | 60℃ or less allows greater flexibility |
| Fast drying inks for improved productivity | 6 colour printing (CMYK, Orange and Green) plus white ink |
| Innovative, more ecologically friendly latex inks | The world's first water-based White latex ink |
Create…
Indoor and Outdoor Signage and Display Graphics, Window decorations, Retail PoS and print on transparent PET, shatterproof window film and much more…
Substrates
PVC film, banner material, backlit, (blueback) paper, non-coated media (e.g. paper and textile), and most media currently used in eco-solvent machines.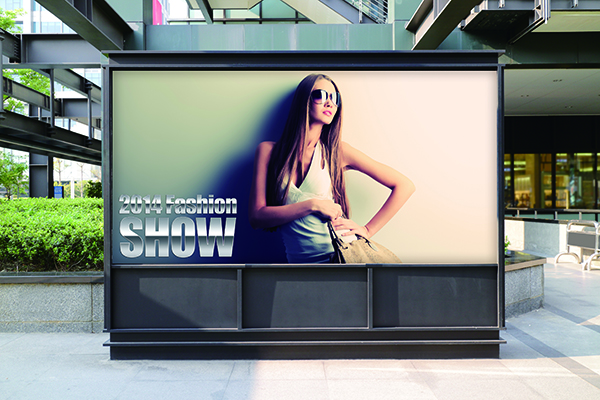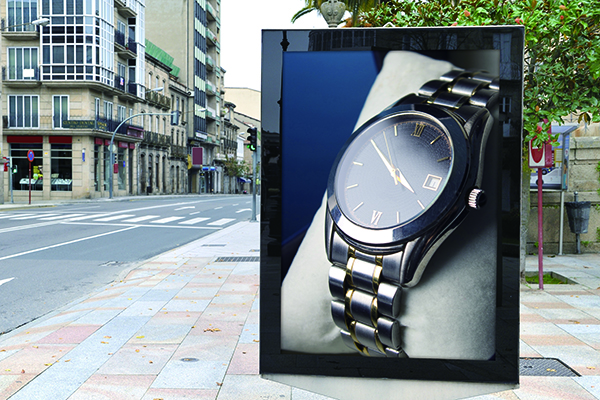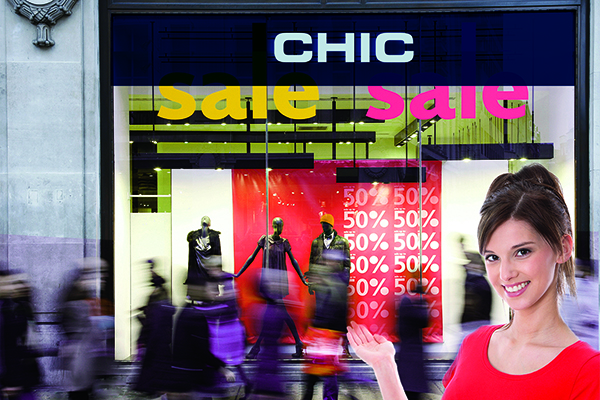 Specifications of JV400Lx Series
Print head
On-demand Piezo head (array of 2 heads in-line)
Maximum width
JV400-160LX : 1,610 mm
Print resolution
600, 900, 1200 dpi
Print speed
High speed : 18 sqm/h (1200 x 900 dpi, 6 pass, bi-directional, 4 colour)
Standard: 11.1 sqm/h (900 x 900 dpi, 12 pass, bi-directional, 4 colour)
High quality : 6.7 sqm/h (1200 x 900 dpi, 12 pass, bi-directional, 4 colour)
Ink type
LX100 Latex ink (4 colours and white – C/M/Y/K)
LX101 Latex ink (6 colours and white – C/M/Y/K/ Green and Orange)
Ink supply system
600ml ink pack (LX100 white ink is for 220ml cartridge)
Media
Width : Up to 1,620mm
Weight : Up to 25 kg
Roll diameter : Up to φ180mm
Inside roll diameter : 2-3 inch
Print aspect : Inside/outside
Cutter : Y-direction cutter after head section
Drying device
3 way intelligent heater (Pre/Print/After), ventilation fan unit, drying fan heater
Media take up device
Roll take-up device, inside/outside selectable
Interface
USB 2.0
Power specifications
AC100~240V±10%
Power consumption
200~240V:1,800W x 2
Dimensions (w x d x h)
JV400-160LX : 2,879 x 854 x 1,435 mm
Weight
JV400-160LX : 231 kg
Features of JV400LX Series
Eco-friendly Water-based Ink


The innovative water based latex inks are odourless and feature no hazardous VOC's (volatile organic compounds) and are HAPs (Hazardous Air Pollutants) free. This eco-friendly ink does not need special ventilating equipment and is better for the environment. Available in 4 colours (CMYK) plus white to provide endless versatility.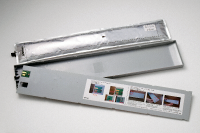 Eco-cartridge method
Mimaki latex inks come in eco-cartridges that can be repeatedly used by changing spent ink packs. This eco-cartridge method contributes to waste reduction and can provide ink at lower prices.
Ink pack capacity is 600 ml.

LX100 white ink is for 220 ml ink cartridge
---
The World's First White Latex Ink
The addition of white ink provides the flexibility to print to a wide range of media including transparent PET, window decoration and shatterproof window film.
Mimaki Circulation Technology
Mimaki Circulation Technology (MCT) is a newly developed white ink circulation system that prevents pigment sedimentation and reduces ink waste.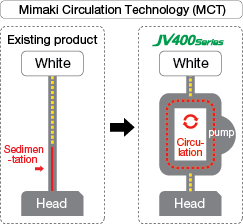 ---
Newly developed high-speed print heads
Two newly developed print heads with four rows of 320 nozzles per head are arranged in-line. The result is top quality, high speed printing.
Eight ink cartridges can be inserted and colour configuration can be selected at the time of installation. 6-colour mode features Orange, Green and white ink (CMYK Orange and Green + White), which is especially suitable for printing on transparent and coloured material. A double CMYK 4-colour mode can also be selected for higher productivity.

---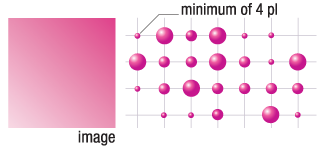 Variable drop sizes with a minimum size of 4 pl
The ink drop sizes can be selected to a minimum of 4 pl. Multidrop function provides three different drop sizes at once, producing fascinating, non-grainy and smooth printing results. Mimaki's proprietary head control technology delivers unrivaled high definition & high resolution prints.
---
Excellent usage for outdoor and indoor applications
Latex ink fixes pigment to media because resin contained in the ink dissolves with the heater, forming membrane. Therefore, it can be printed on a wide range of media, including PVC film, banner material, backlit, blueback paper, and more. Non-coated media without acceptance layer, such as paper and textile, can also be printed with latex ink.
60°C cold cure expands capability for heat-sensitive media
Mimaki latex ink can be used to output on heat deformable or discolourable materials including PET. It also contributes to reduction of color blurring due to high temperature. Combining its excellent media capability with cold cure, Latex Ink can meet the diversified needs of clients in a finer, more versatile and higher quality manner.
* Depending on media, ink curing temperature needs 70°C or higher.
No drying time, immediately ready for post-processing
When using Mimaki latex inks, fixation and curing is immediate. Post-processing, such as lamination, can be performed immediately, dramatically increasing efficiency.
---
Fail-safe functions for continuous operation
Nozzle Recovery Function
Even when nozzle washing has no effect on troubled nozzle, the print image quality can be recovered temporarily.
* Nozzle Recovery Function is a temporary failure averting function and its recoverability is limited.

Uninterrupted Ink Supply System (UISS)

Two ink cartridges per colour are set in 4-colour mode. When the ink level of one cartridge is almost empty, the ink supply automatically switched to another cartridge of the same colour, preventing from stopping a print job due to running out of ink.

Brochure
Technical Downloads

Frequently asked questions JV400LX Series