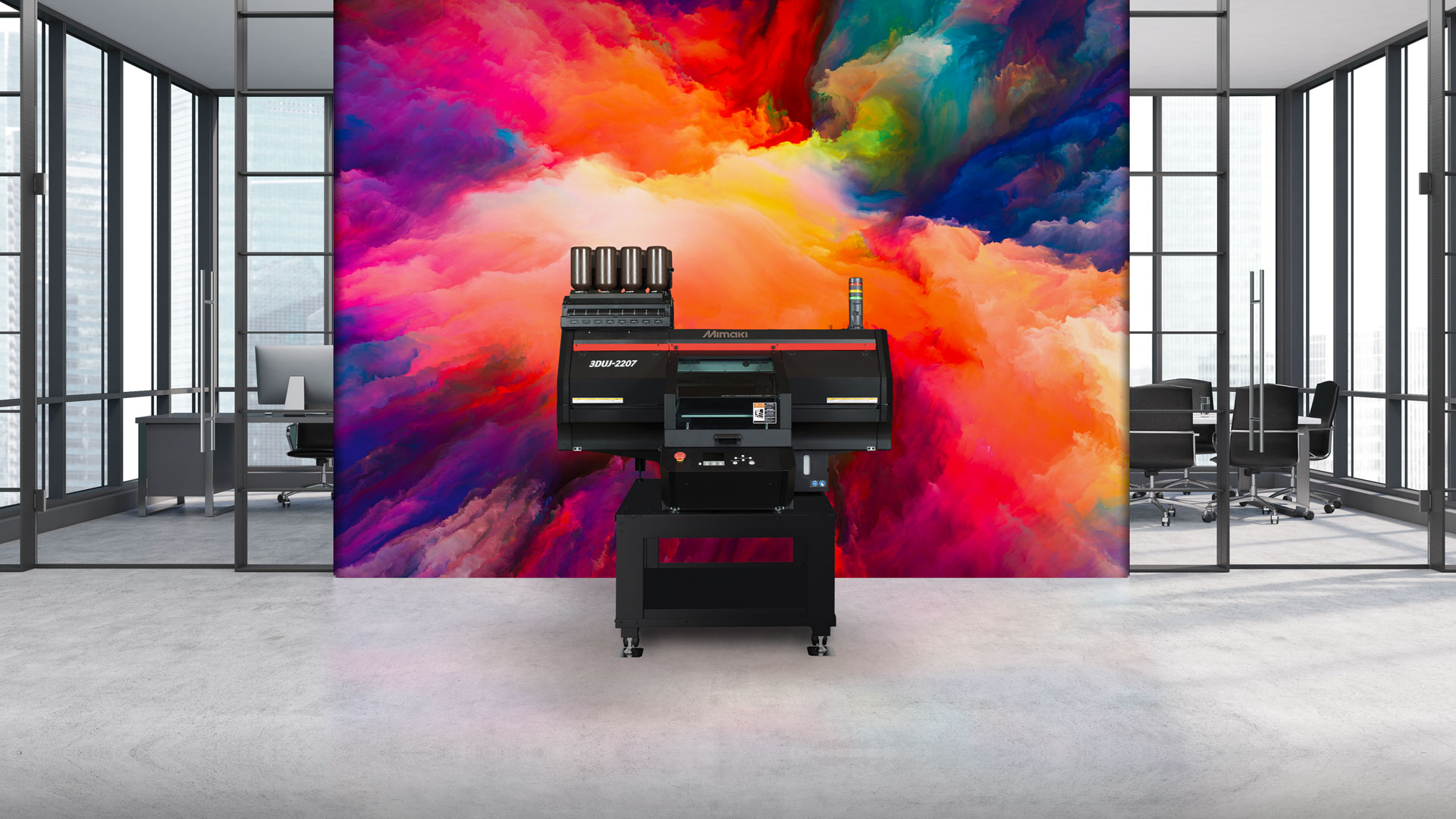 Reinvent your work. 3D print.
Compact full colour 3D printer
The next landmark in 3D printing
Office-friendly design, superior print quality, accessible price tag – the new Mimaki 3DUJ-2207 full-colour 3D printer is your perfect entry-model to the rapidly-growing industrial 3D printing market.

The Mimaki 3DUJ-2207 offers more than just 10 million colours — currently the highest in the 3D printing industry

—

it supports ICC profiles, widely used in 2D inkjet printing for accurate colour matching and predictable results. With our strong background in inkjet printing, you can be sure that this industrial-built 3D printer delivers high uptime and that you will get the support you need, when you need it.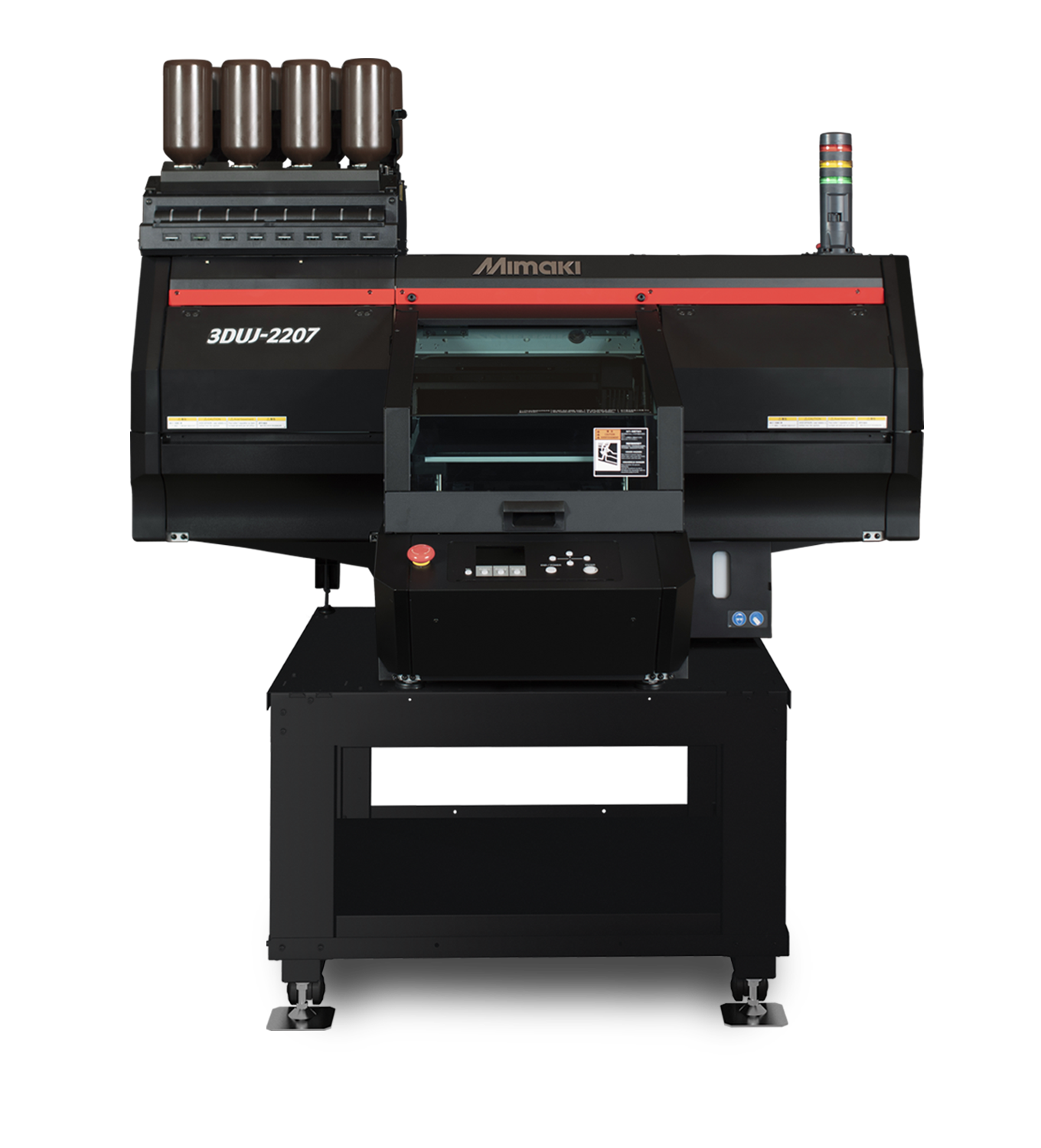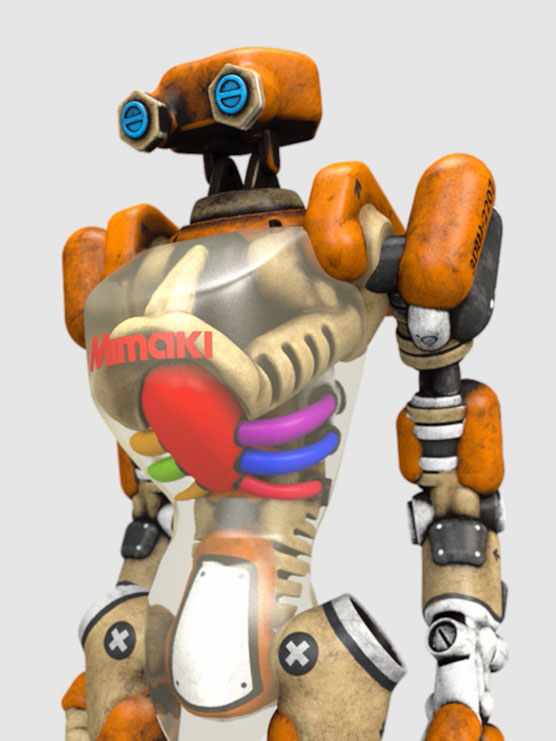 Modeling quality for fine detail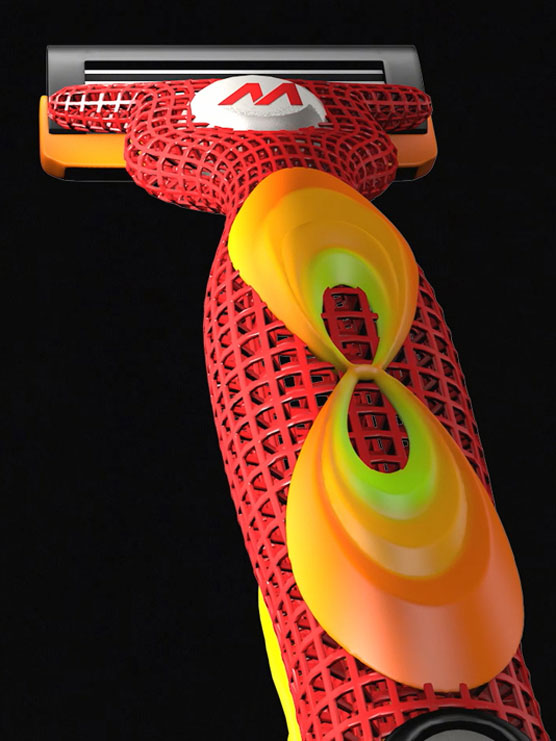 3D modeling technology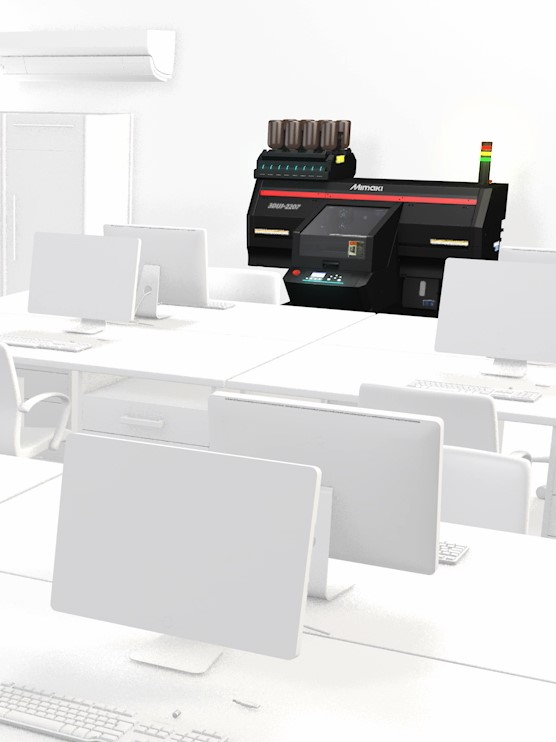 Compact office friendly design
Designed to produce a wide range
of materials and applications
Figurines, Product Prototyping with complex structures, Mechanical Prototyping (interconnecting), Functional Prototyping (open/close), Educational.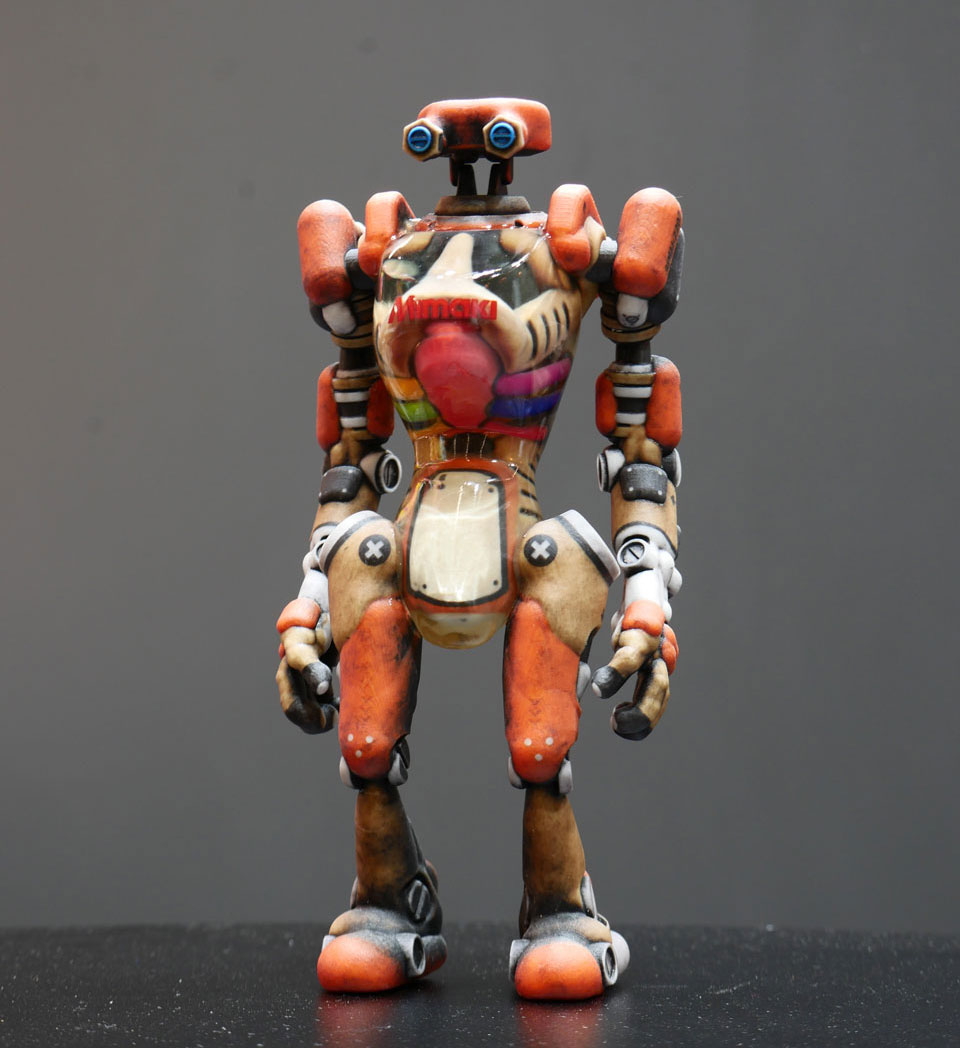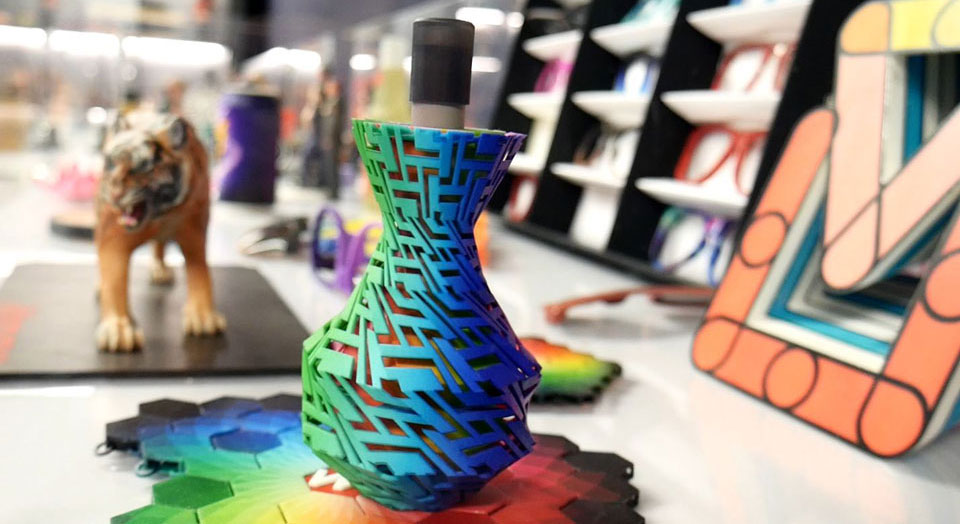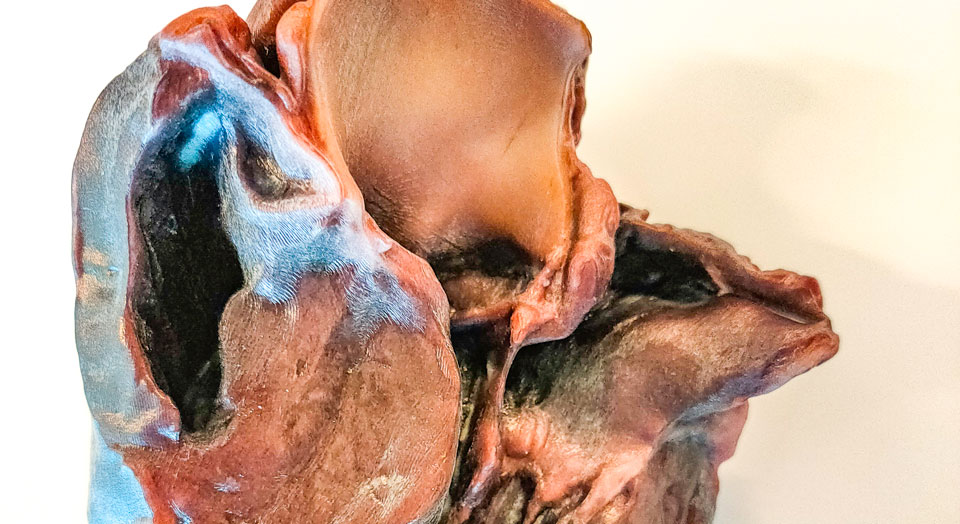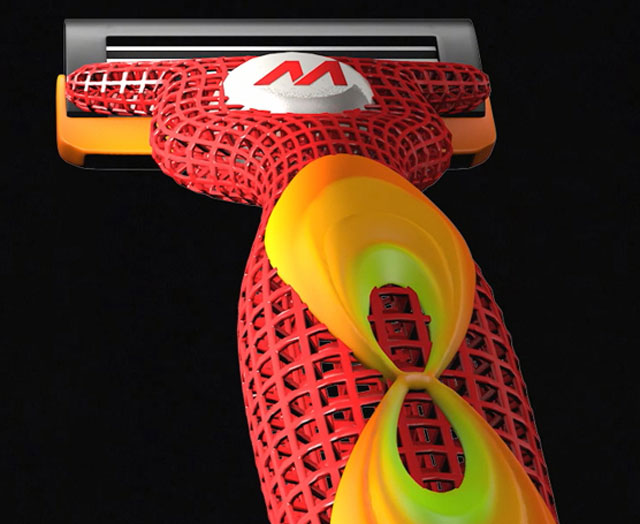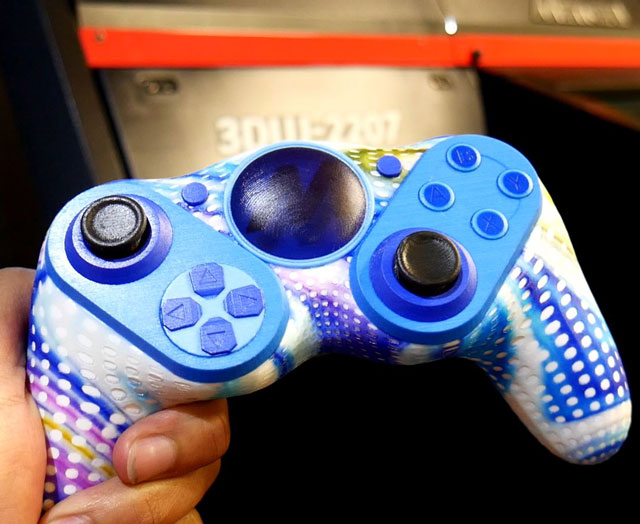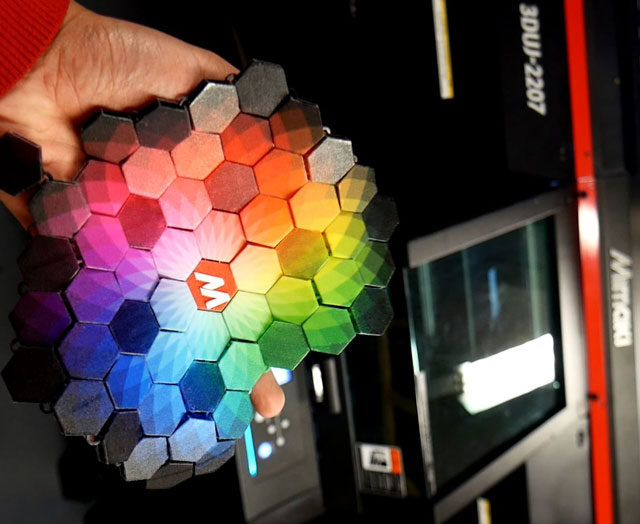 This printer includes Mimaki Core Technologies that offer the best print quality, maximum productivity and reduced exposure to risks that can delay production. See below list of core technologies that are included in the 3DUJ-2207.

For continued productivity

Model
3DUJ-2207
Print head
Type
On-demand piezo head
Specifications
Two inline heads with 420 rows × 4 rows each
Resolution
Y: 1,200 dpi
X: 1,200 dpi
Ink set
4-colour, W, CL, SP
C, M, Y, K, W, CL, SP
Model specifications
Available model size
(W) 203 mm × (D) 203 mm × (H) 76 mm
Weight
3 kg or less
Layer pitch
28 μm (standard mode)
Distance accuracy
Absolute accuracy
±0.3 mm or ±0.3 % of specified distance, whichever is greater
Repeatability
±0.2mm or ±0.1% of specified distance, whichever is greater
Perpendicularity
±0.3mm/400m
Built-in camera
1
Head collision prevention
Laser sensor detection (Class 1)
Ink supply
Ink bottle 1Ltr
Waste ink tank
Bottle type (1,600ml)
UV unit
2 x Air-cooled LED UV units
Interface
Data transfer function
Ethernet 1,000BASE-T
Email function
Ethernet 10BASE-T/100BASE-TX/1000BASE-T
Commands
MRL-V (MAPS4 compatible)
Noise levels
During standby
Not more than 55 dB (FAST-A, 1 m on all sides)
Continuous operation
Not more than 65 dB
Non-continuous operation
Not more than 70 dB
Safety Standards
VCCI Class A, FCC Class A, IEC 62368-1 ETL compliance, CE marking (EMC Directive, Low Voltage Directive, Machinery Directive, RoHS), CB certified, EAC marking, RCM marking
Power supply specifications
Single phase 100 – 240 V AC ± 10 %, 50/60 Hz ± 1 Hz
Power consumption
Maximum
350 W (500 W when an optional deodorizer is used)
Installation environment
Environment temperature
20°C to 30°C
Relative humidity
35 to 65 %RH (no condensation)
Temperature range at which accuracy is guaranteed
20°C to 25°C
Body external dimensions*1
1,355 x 1,290 x 856mm
Body weight
140kg
*1: Standalone machine, excl. ink bottles, optional dedicated stand and deodorizer
Layout software
Layout software is used to prepare (positioning, scaling, combining) 3D objects for printing (modeling), before slicing.
3D Link
Mimaki's layout software, 3D Link, comes in the box, free of charge.
Slicer software
Slicer software is used in 3D print processes to convert the 3D model (m3c file format) into 'slices' and supplying it in a 'language' that the 3D printer understands.
Mimaki Print Driver
Mimaki's slicer software, Mimaki Print Driver, comes in the box, free of charge.
Repair software
Repair software enables automatic correction of errors and optimising 3D data before printing (modeling) on all 3DUJ series printers.
3DP3
Mimaki's 3D Print prep Pro is a cloud software service.
MH-100
LED UV ink
UV curable inks are used to create full-colour, highly detailed 3D models in colour, colour in clear, colour + clear and transparent (skeleton) colours. The inks contain acrylic resin giving it the strength of ABS.
Colour
6 colours: C, M, Y, K, White, Clear
Ink type
Modeling ink for 3D objects
SW-110
Support material
Ink for 3D objects used as support material during printing and which can be easily removed (after printing) by soaking in water.
Ink type
LED UV water-soluble support material
Maximise your potential now!
Submit your credentials for more information on the all new 3DUJ-2207 including availability, competitive pricing and demonstrations. Our local dealer will contact you.
Request info
Request a demonstration
Want some action? Then enjoy a personalised demonstration, virtually or in person, and understand in depth how the all new 3DUJ-2207 can reinvent your business.
Book session