3D solutions, three new sizes of the UCJV300 UV-curable print-and-cut machine, special exhibits
Mimaki today announced its participation in FESPA 2018, Europe's largest exhibition for the wide format print industry. The brand's full line of products will be showcased from 15 – 18 May at the Berlin event, including innovative solutions for the Sign Graphics, Industrial, Textile, and the rapidly developing 3D markets. Mimaki will also be a key participant in several of FESPA's special exhibits, such as the World Wrap Masters competition, Printeriors, and the new textile feature Print Make Wear.
"FESPA is always an exciting show, but this year is shaping up to be the best ever," said Ronald van den Broek, General Manager Sales at Mimaki Europe. "It provides a platform for Mimaki to show its wide range of capabilities in a variety of industry segments and we promise to give a real spectacle. In line with FESPA's theme 'Where Print Takes Off', we want to inspire visitors in ways that we have never done before, get them on board with Mimaki, and take their businesses to the next level."
Sign Graphics
Mimaki's flagship solvent and UV LED roll-to-roll machines will be on display. The spotlight, however, will fall on the UCJV300 series. First introduced in September last year, the UCJV300-160 is a technologically superior printer/cutter featuring ultra-low running costs and instantly dry ink, which allows printing to a wide range of materials, including PET film, fabric and heat sensitive media. Following the success of the product, Mimaki has announced three new smaller models: UCJV300-75, UCJV300-107, and UCJV300-130, with print widths of up to 80cm, 109cm, and 136cm respectively.
All three additional models will feature Greenguard Gold certified LUS-170 inks, new ID Cut function for trouble-free automatic cutting of consecutive jobs via barcode, and unique 4-layer day and night printing, which allows designers to build layered, transformative graphics for backlit applications.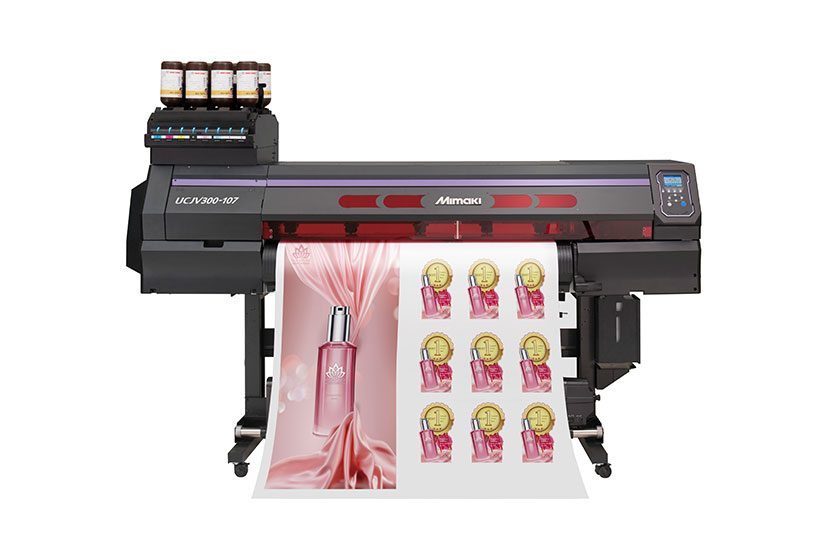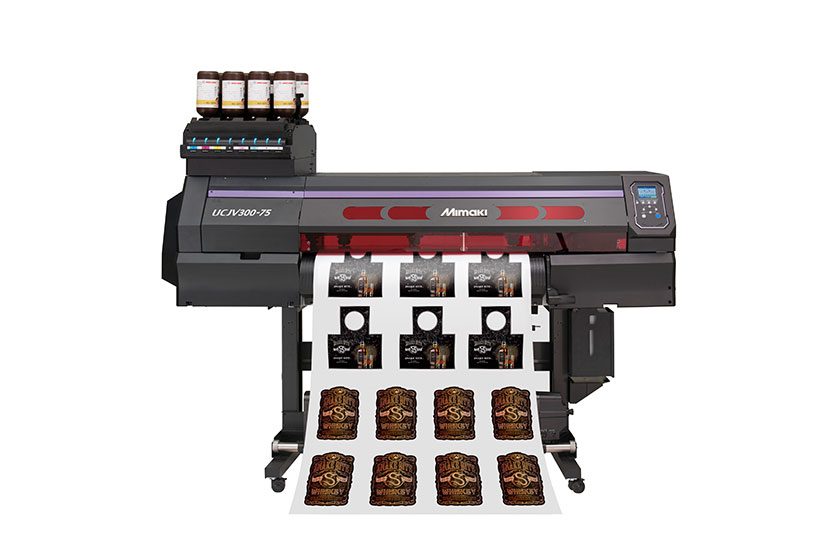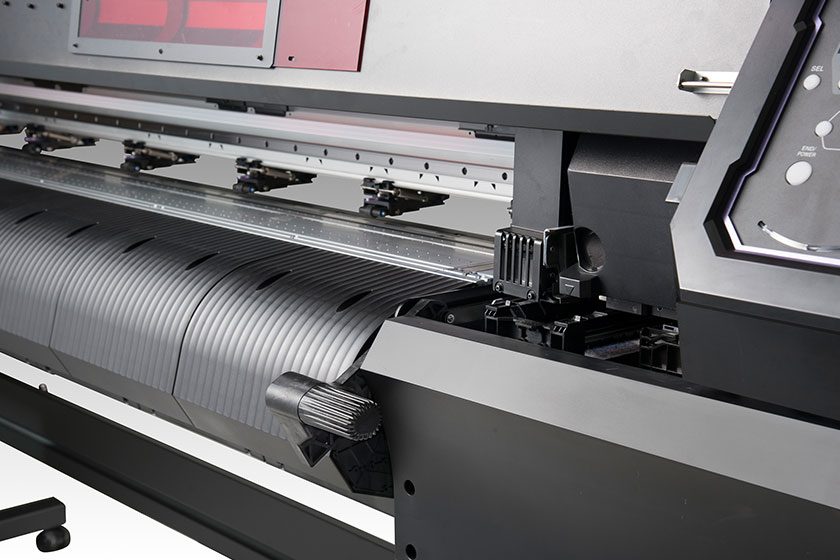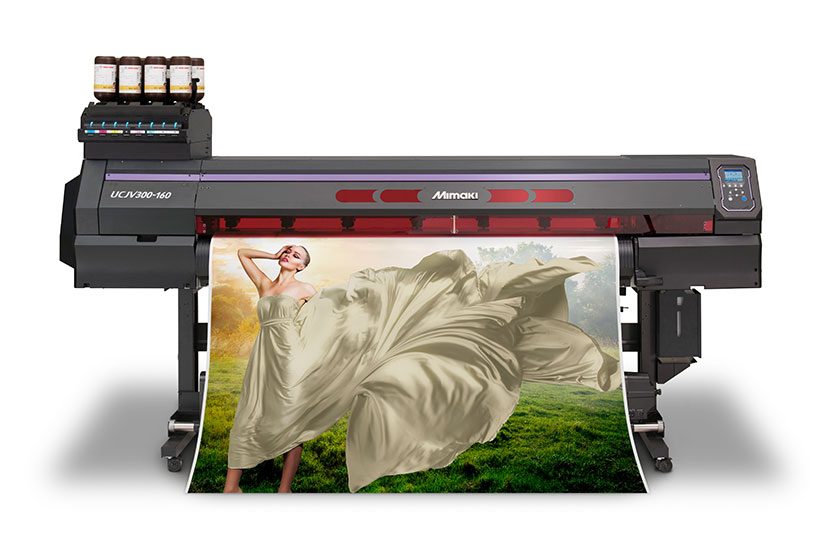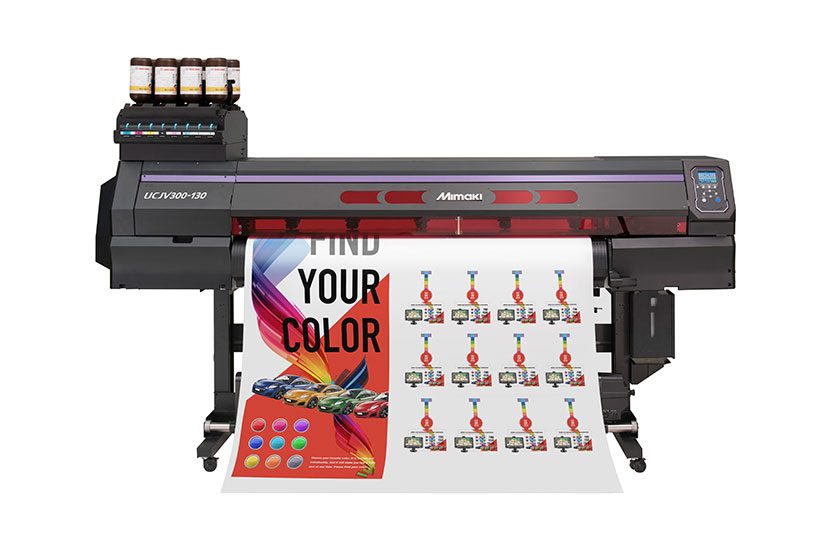 Industrial Products
For industrial markets, Mimaki will display its full range of UV LED flatbed printers, from the award-winning A3- and A2-format machines all the way up to the grand format JFX200-2531, which boasts a print area of 2.5 x 3.1m. Various possibilities will be demonstrated, including direct printing on 360-degree surfaces and print-and-cut workflow in combination with cutting machines. For the latter, Mimaki will bring its latest flatbed cutting machine, the CF22-1225, and will feature a laser cutting machine in collaboration with Trotec.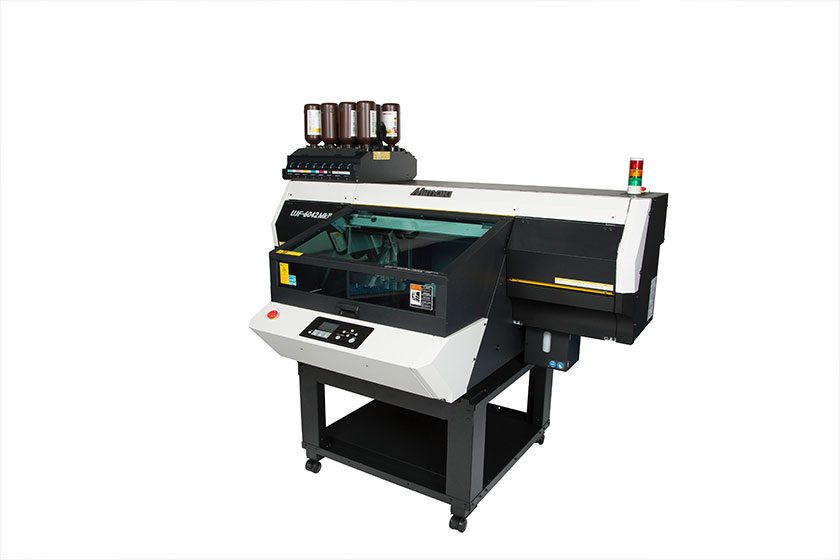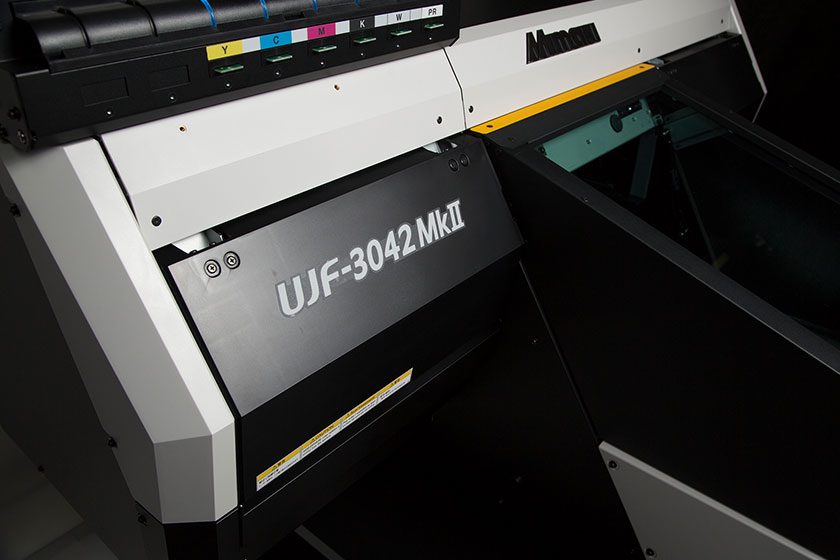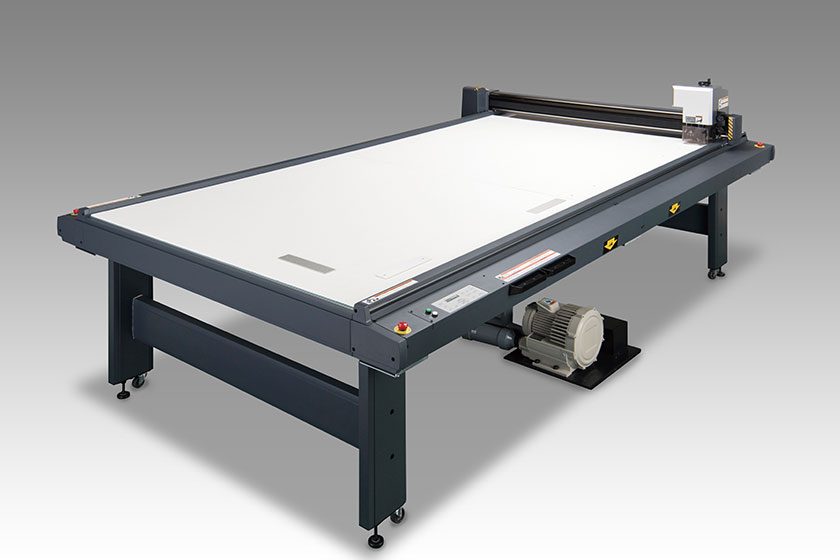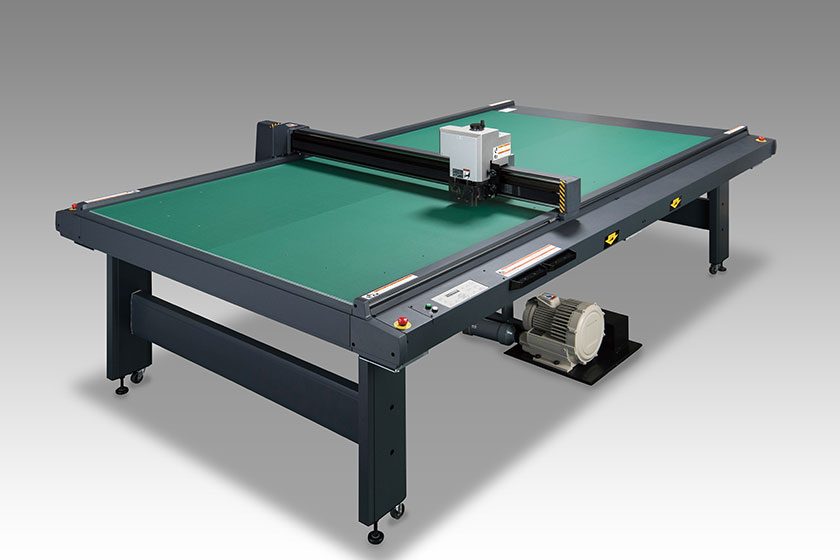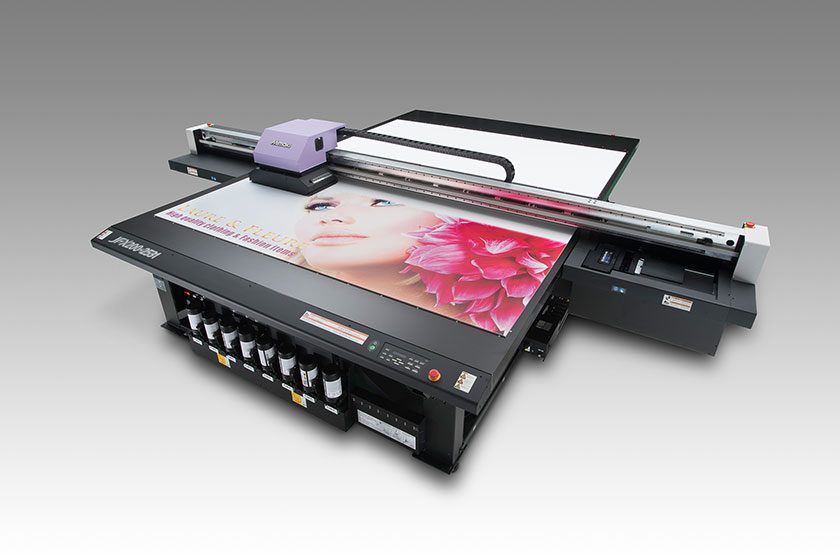 Textile & Apparel
Visitors to the Mimaki stand will be able to watch both sublimation transfer and direct-to-textile printing in person, as well as get inspired by an extensive collection of textile samples. One of the highlights would be the Tiger-1800B, Mimaki's robust textile printer for industrial level high volume production. Specifically engineered for the production of soft furnishing fabrics and fashion and apparel, the Tiger-1800B delivers high print speeds of up to 385m2/h, strong build quality, and stunning print output.
Another highlight would be Mimaki's presence at FESPA's new Print Make Wear feature, at which a complete workflow of digital textile production will be showcased. Mimaki will demonstrate the printing process with the Tx300P-1800. Using its unique dual ink capability, this direct-to-textile printer can load both textile pigment and sublimation dye inks at the same time, enabling the machine to print on a wide range of fabrics without the need to change out ink systems.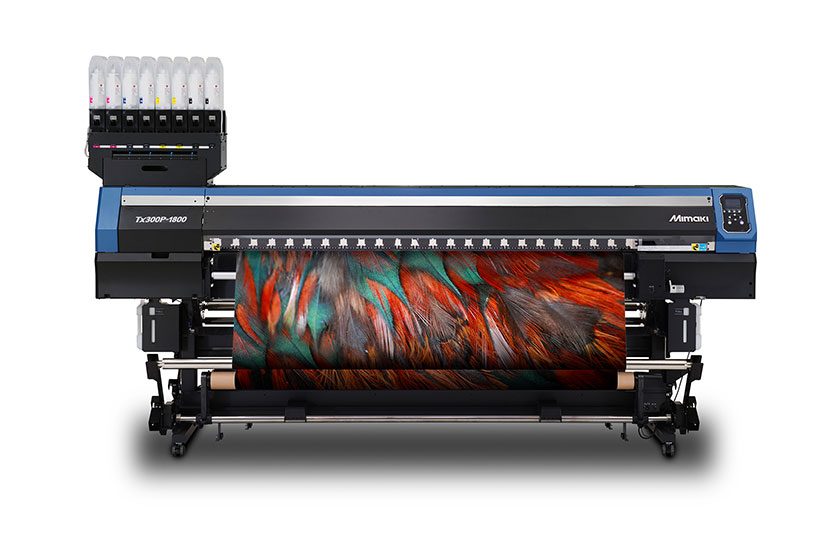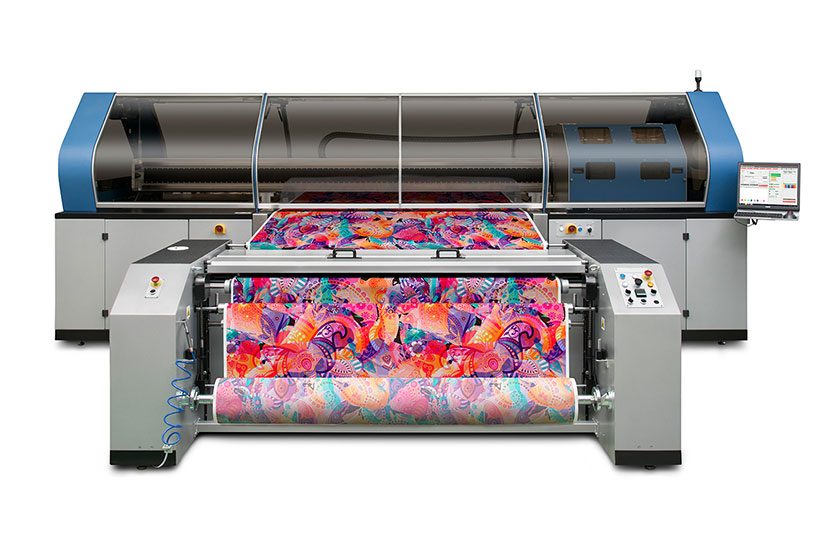 3D
Mimaki's well-received first foray into 3D market, the 3DUJ-553, can be seen in action at FESPA. Dubbed as the world's first 3D printer capable of producing more than 10 million colours, the machine jets and instantly UV-cures successive fine layers of liquid photopolymer to create one or several models or parts. It also features water-soluble support material to deal with overhangs or complex shapes.
"FESPA is definitely a show not to be missed in 2018 and we are proud to be playing such a significant role," van den Broek concluded. "It will be a terrific opportunity to introduce visitors to all of the latest technologies and exciting applications Mimaki is enabling. Stay tuned for more exciting information from Mimaki as the show date gets closer."