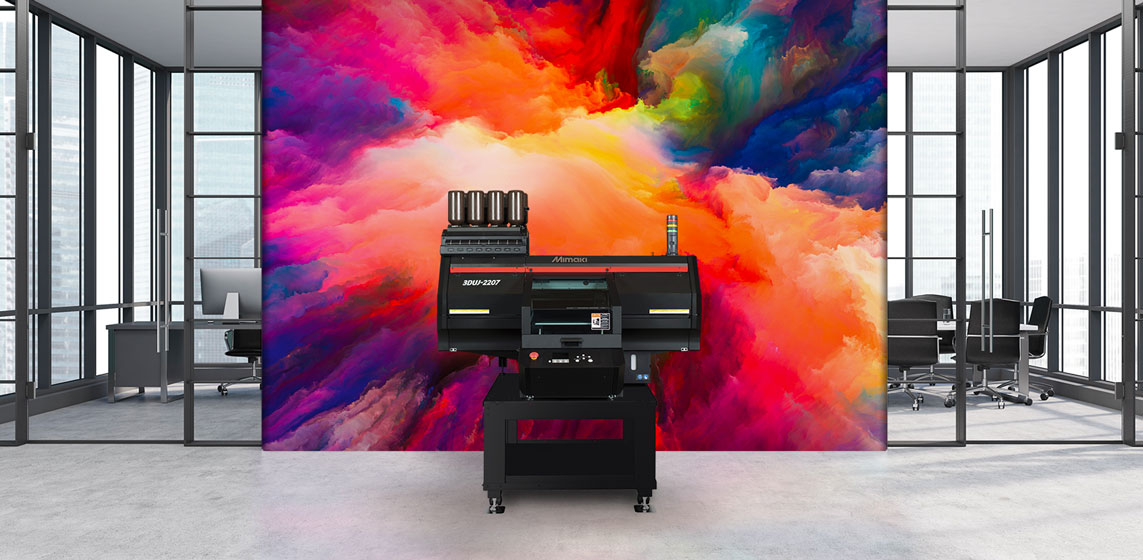 Mimaki to showcase new 3D Print prep Pro software for the Mimaki 3DUJ-series, and the 3DCS-322, a post-processing unit for the Mimaki 3DUJ-2207 developed with AM Solutions – 3D post processing technology.
Complete 3D solution for the Mimaki 3DUJ-2207 aims to streamline the full-colour 3D printing process, making this now cost-effective, high-quality technology more accessible than ever before.
Mimaki Europe, the leading manufacturer of inkjet printers and cutting systems, has announced that its new technologies to be launched at Formnext 2021 (16-19 November, Hall 12.1, Stand G21) will offer a complete 3D printing solution designed to streamline and optimise 3D model production with increased automation. As a result, these new technologies aim to further accelerate the adoption of high-quality, full-colour 3D printing.
The new end-to-end solution features the Mimaki 3D Print prep Pro cloud-based software service, compatible with all Mimaki 3DUJ-series printers. Designed to simplify the 3D printing process, the new platform helps users to prepare and finalise their 3D files before printing. This cutting-edge subscription-based software autocorrects file errors and optimises 3D data used in 3D printer modelling, ensuring that the final 3D printed objects look exactly the same as the ones visualised on the screen.
Users of Mimaki's most recent 3D printing innovation, the Mimaki 3DUJ-2207, can then speed up and automate their post-print workflow with the new Mimaki 3DCS-322 – an intelligent support materials removal unit developed in collaboration with AM Solutions – 3D post processing technology.
"With this complete solution for the Mimaki 3DUJ-2207, professionals and prosumers in any discipline can reinvent the way they work by adding scalable, full-colour 3D print production," explains Arjen Evertse, General Manager Sales EMEA, Mimaki. "This suite of 3D technology is one of the most affordable high-quality, full-colour 3D solutions available and opens the door to anyone who previously felt the benefits of 3D printing were out of reach, such as creatives, designers using prototypes, scale model makers, entrepreneurs and medical research or educational bodies. The entire package will be exhibited at Formnext, and we can't wait to see the market's reaction to this breakthrough in accessible, full-colour 3D printing."
With so many professionals turning to 3D printing as a way to quickly and accurately produce models, the requirement for a fast, user-friendly 3D data correction software has never been greater. Mimaki recognised this need and created the 3D Print prep Pro platform to ensure users that its 3D printing technology could easily and effectively correct data errors, as well as optimise the shape of the model, carefully balancing image quality and processing speed.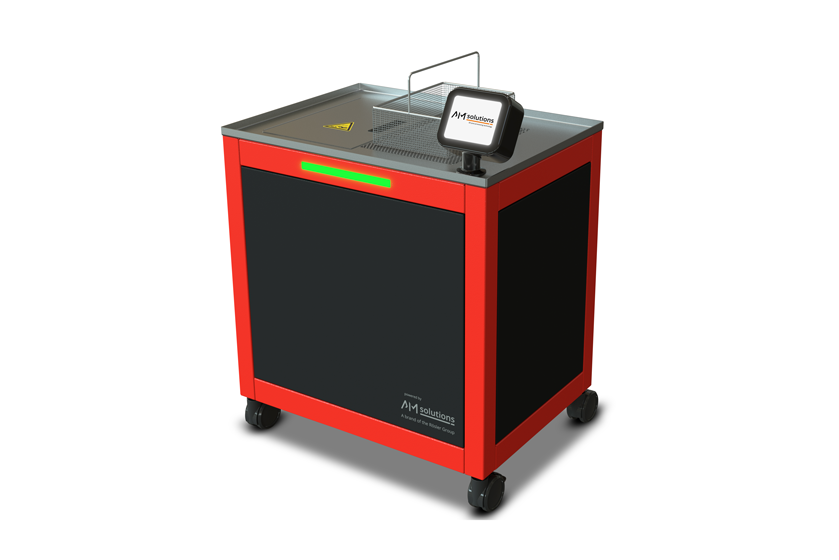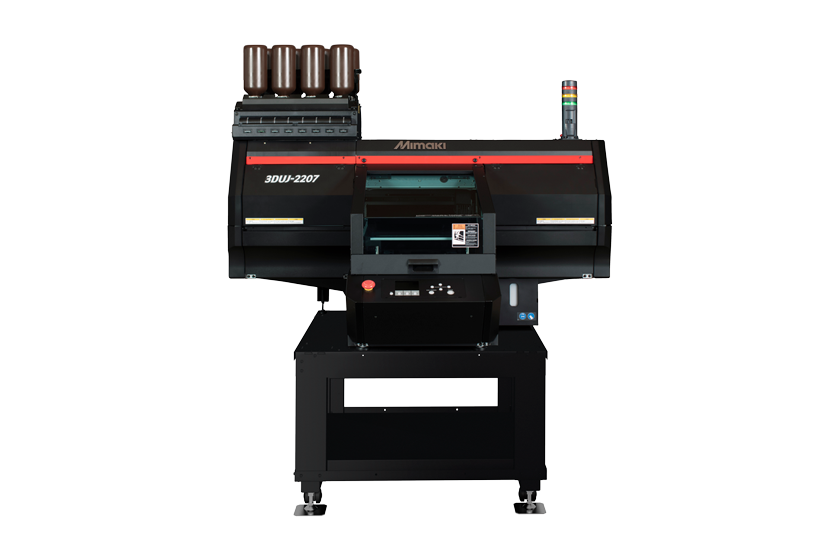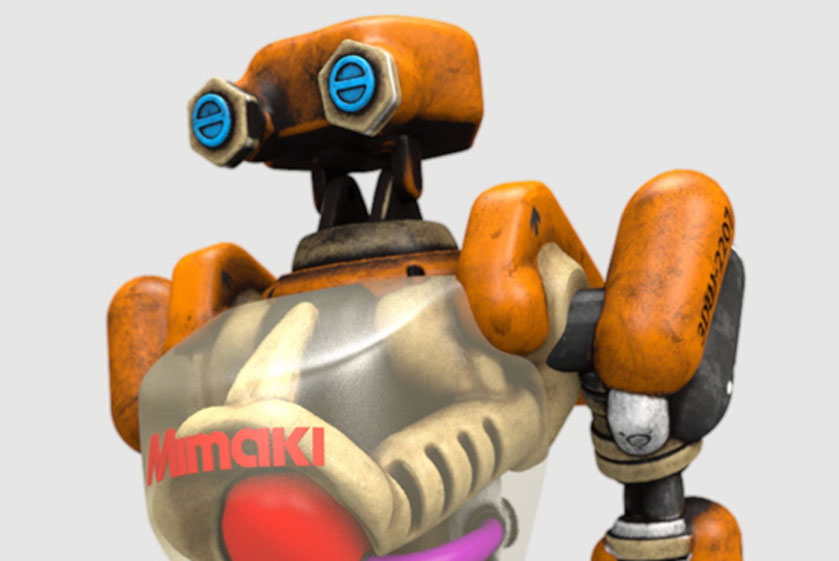 The software detects and automatically amends any errors in size, thickness, VRM data, gap and hole filling, hollow shapes, cut transparent parts and material colour. In addition, users can specify conditions for automatic correction according to the type of 3D model being produced by simply selecting the 'character', 'mechanical' or 'vehicle' correction mode. This extensive functionality makes the overall process much quicker and easier to configure a 3D print file, bringing the wide-ranging benefits of full-colour 3D printing to more companies and individuals, even if they have had limited experience with 3D printing technology.
Further enhancing the Mimaki 3DUJ-2207 user experience is the addition of a new 3DCS-322 automated post-processing unit. Partnering with market-leading 3D printing and additive manufacturing equipment solutions provider, AM Solutions – 3D post processing technology (a brand of the Rösler Group), Mimaki has introduced an Industry 4.0-ready, highly efficient support material removal system. The software-driven technology offers users a consistent, repeatable process at a higher speed than traditional methods, but without compromising even the most delicate, detailed geometries or the colour nuance of the 3D parts.
"Bringing together AM Solutions' specialism and Mimaki's expertise has produced a truly innovative, safe and simple post processing solution with an attractive price-performance ratio," says Arjen Evertse. "By presenting this new system alongside our new software service and latest printing technology, we aim to provide Formnext visitors with an experience that will make this eagerly-anticipated event worth the wait."