Mimaki Secures Prestigious Speaking Engagement at Digital Textile Conference to Be Held During Heimtextil
Amsterdam, December 12, 2013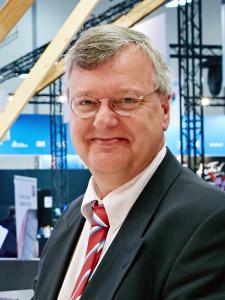 Mimaki today announced that it will be participating in the Digital Textile Conference held in conjunction with Heimtextil, the international trade fair for home and contract textiles scheduled for 8 to 11 January 2014 in Frankfurt. Mike Horsten, General Manager Marketing EMEA, Mimaki Europe B.V., will be presenting a session entitled "How to Make Money by Digitally Producing Textiles". Sessions will take place at 10:25 AM on Thursday, January 9th, 2014.
"We are extremely pleased to be given a speaking opportunity at this prestigious event," Horsten said. "It reflects the credibility Mimaki has in the textile industry. With all of the recent advances in digital textile printing, we look forward to educating the audience about the new opportunities these technologies offer for streamlining various stages of the textile manufacturing process and for introducing new, innovative products into the market."
Heimtextil is the first major trade event in the new year and therefore one of the biggest and most important platforms for manufacturers, retailers and designers. "We expect conference attendance to be robust with all of the current interest in the impact of digital inkjet printing on the home and contract textile business. As has happened in many other industries, this industry is undergoing an analog-to-digital transformation in which Mimaki is playing a significant role. We are excited about sharing new information with attendees which we believe they will be able to put to use right away."
The conference will take place in ROOM Europa 4.0 at the Messe Frankfurt.