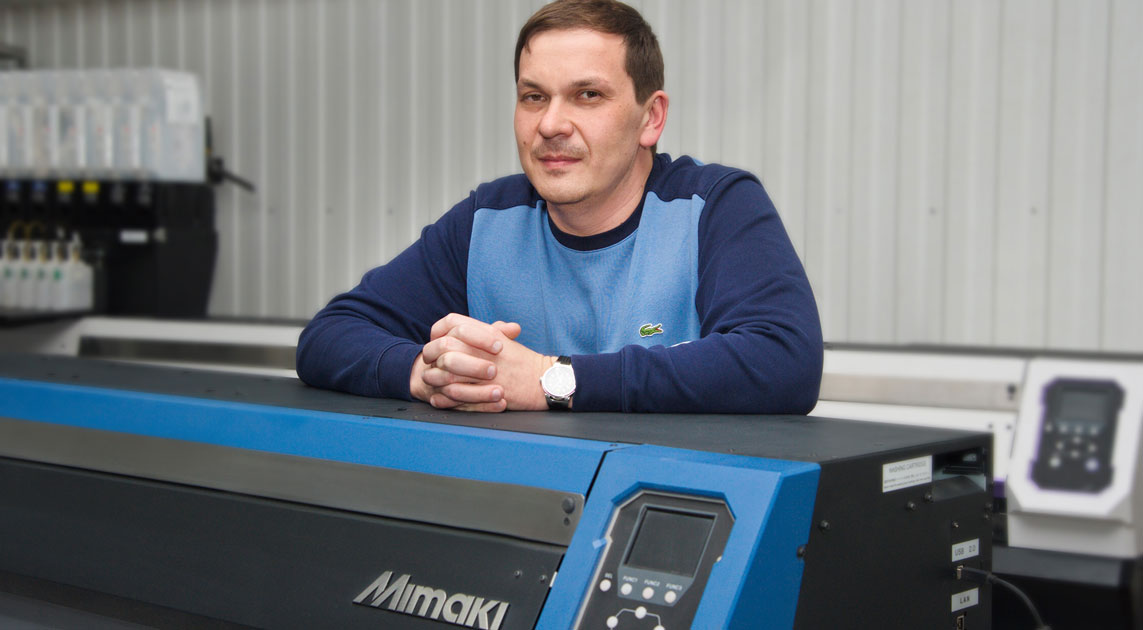 IZOSTUDIA's capabilities, its advanced approach to production, and professional responsibility have won the attention of the most reputable customers
Krasnodar, Russia-based, IZOSTUDIA, is a perfect example of a powerful, diverse, end-to-end advertising production company with twenty years of business history. Its portfolio covers the entire sphere of the advertising market — outdoor and interior advertising, shop and gas station design, decorative lighting of buildings, printing, souvenirs, as well as branding and promotional support for various events, including everything from holidays to state forums. Today, the geography of IZOSTUDIA's orders embrace almost the entire European part of Russia, due to its broad offering, smart marketing policy and well-thought-out logistics.
The company began its history in a difficult period of the late '90s, when, in Russia, outdoor advertising was in its infancy. Sergey Kobylin, the founder of the company, and his two associates took the bold decision to explore the opportunities in this new field. At first, almost everything they did was by hand: they cut self-adhesive film, cut patterns of volume letters out of the substrate, and painted signboards. Then, they bought a roll cutter, the first one in the city. The emergence of new technologies and the development of their production facility became the driver of the rapid development the company then experienced and the key incentive for further investment in the most innovative equipment.
Building a comprehensive digital production capability
Today, IZOSTUDIA's business is predominantly run by digital printing, which has become an integral part of its production process. The company's production site features an impressive fleet of equipment, including roll and flatbed printers and cutting equipment. The company attributes a major part of its success to its Mimaki solutions, the first of which it installed in 2006 with the purchase of a Mimaki JV3-160 solvent gravure printer. Currently, 14 various Mimaki devices form a part of this innovative production process. Sergey Kobylin, General Director, IZOSTUDIA, comments, "Our preference for the Mimaki brand is due to its products' unrivalled quality, performance, 24/7 operation and the professional service from Smart-T Company – the official distributor of Mimaki in Russia and our long-term partner. Permanent stock and availability of parts and expendables, regular software updates, and ink certification in accordance with the strictest international standards are also weighty arguments in favour of Mimaki equipment."
IZOSTUDIA manufactures a large volume of its products using sublimation printing. Colour saturation, image clarity and versatility are crucial features of these high-quality, customised products. The main consumers of sublimation textile products include catering, retail and entertainment businesses. For them, IZOSTUDIA produces branded uniforms, aprons, scarves and kerchiefs, t-shirts, caps, rain ponchos and also provides a range of interior design applications. Flags and textile banners in sublimation technology are also in high demand. Not only is it a creative and impactful way to decorate outdoor spaces, flags are very mobile and instrumental in decorating and zoning a wide variety of spaces in a short time.
One of the most recent IZOSTUDIA installations is the Mimaki Tx300P-1800 printer for direct digital printing on fabric. For the company, this printer is a valuable find. This technology has made it possible to significantly accelerate the dressing of various events. The wide print area allows for the quick and reliable manufacture of large seamless flags and banners, textile partitions, marquises, tents, curtains, theatrical scenes, and draperies.
Branded products are a popular segment of the Russian market now. To meet the high demand for personalisation, IZOSTUDIA installed Mimaki UJF desktop UV printers, which make it possible to print very quickly on a wide variety of souvenir and utilitarian necessities. The Mimaki UV ink series is designed to decorate both hard and flexible surfaces, and the addition of white ink and varnish have brought branding to a whole new quality level.
IZOSTUDIA's equipment fleet also features 4 Mimaki cutting plotters, including the flatbed Mimaki CF2. This device is used for cutting paper, various types of cardboard, thin plastics, natural and artificial leather, binding and foaming materials up to 20 mm thick.
Cementing a credible reputation and a diverse customer base
IZOSTUDIA's capabilities, its advanced approach to production, and professional responsibility have won the attention of the most reputable customers. They include the Roscongress Foundation, which holds economic forums and other important international events in Sochi. The prominent MAGNIT store chain with its 21,000 stores, is also a long-time partner of IZOSTUDIA across the entire European region of Russia. Lightboxes, three-dimensional letters, interior signboards, image constructions, navigation elements and a full range of POS materials are manufactured for the stores of this brand. Design and concept development for its retail and production areas are also IZOSTUDIA's responsibility.
Additionally, IZOSTUDIA implements advertising support for large-scale events like the Olympic Games, FIFA World Cup and Formula 1 Grand Prix in Sochi. The financial and political forums held at the highest level in the Southern region also required the services of IZOSTUDIA. According to Sergey Kobylin, "The implementation of such projects always means a tight schedule and a very strict acceptance of the work completed. The complexity of tasks sometimes requires mastering new technologies literally "on the fly"; it is necessary to overcome difficulties in the shortest possible time and without error. All of our specialists focus on achieving the goals that are set out, understanding the extreme responsibility of completing these jobs to the highest standard. In such projects, IZOSTUDIA achieved its well-deserved association as "an MES in Advertising" (a Ministry of Emergency Situations in its industry)."
With such high standards and a reputation for product and service excellence across its entire customer base, whether that customer be high-profile or a small entrepreneur, it is crucial that IZOSTUDIA can rely on its production facility and the Mimaki technology that powers a significant part of it. Sergey Kobylin also noted that the high status of such international events was the driver for further improvements and refinements of their production process, an all-time objective for the company.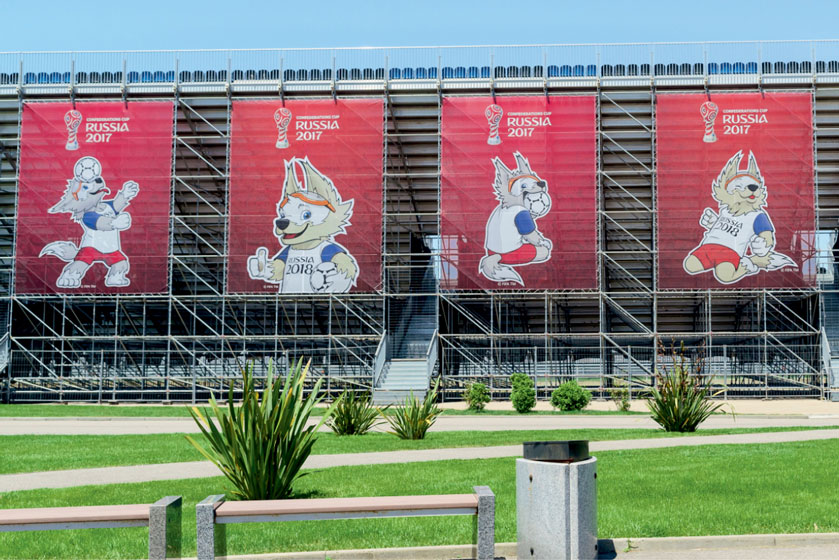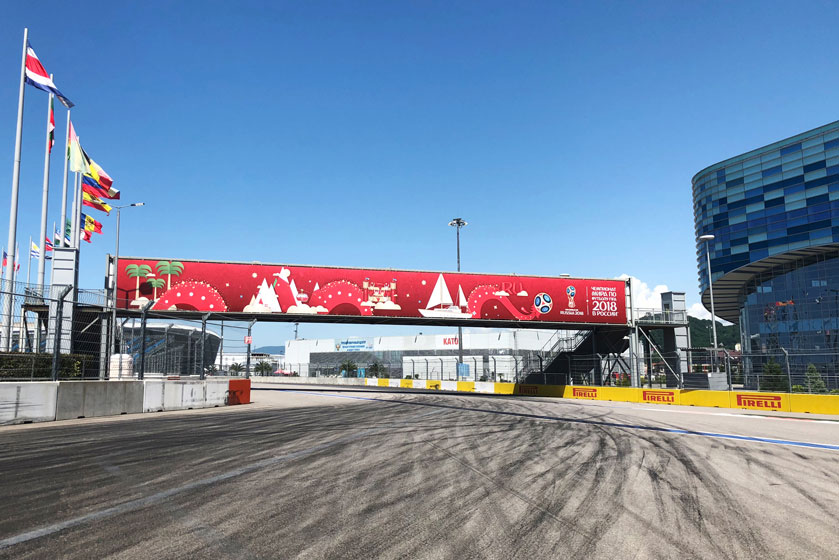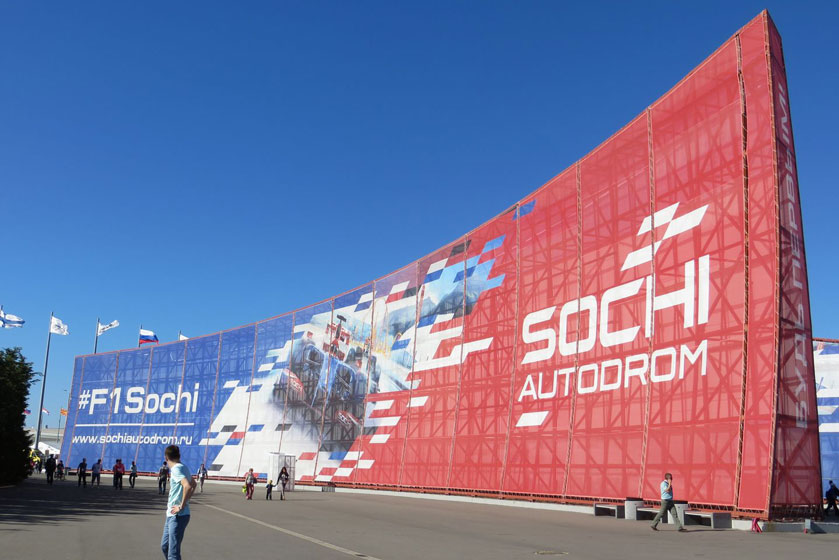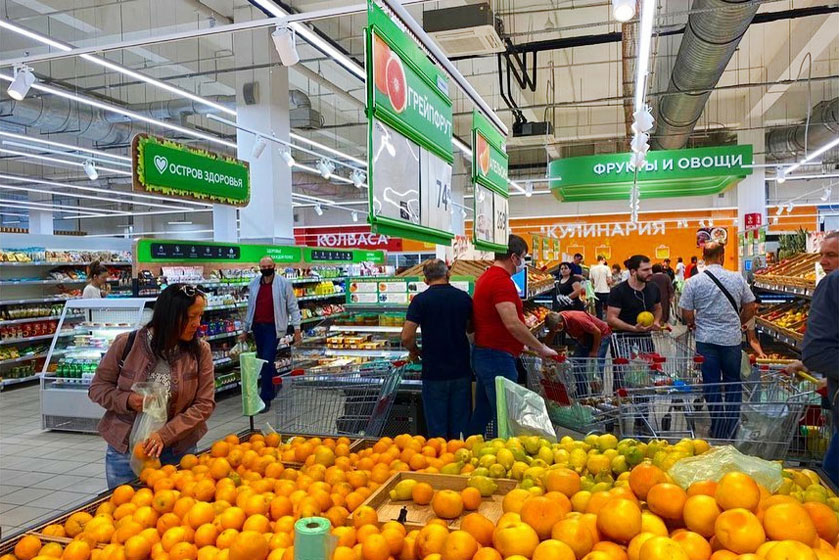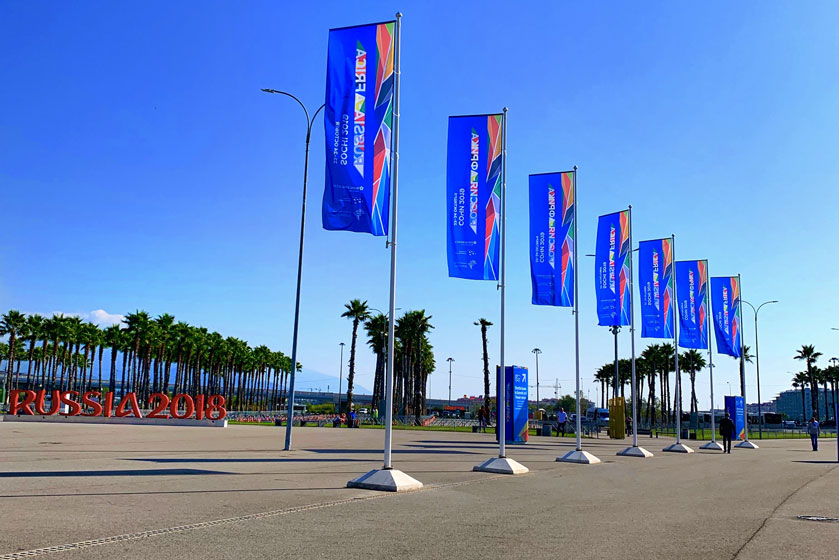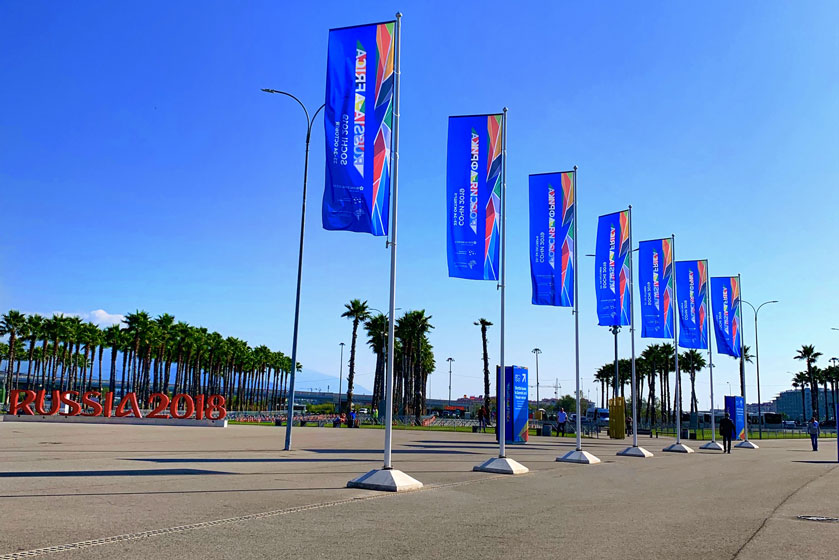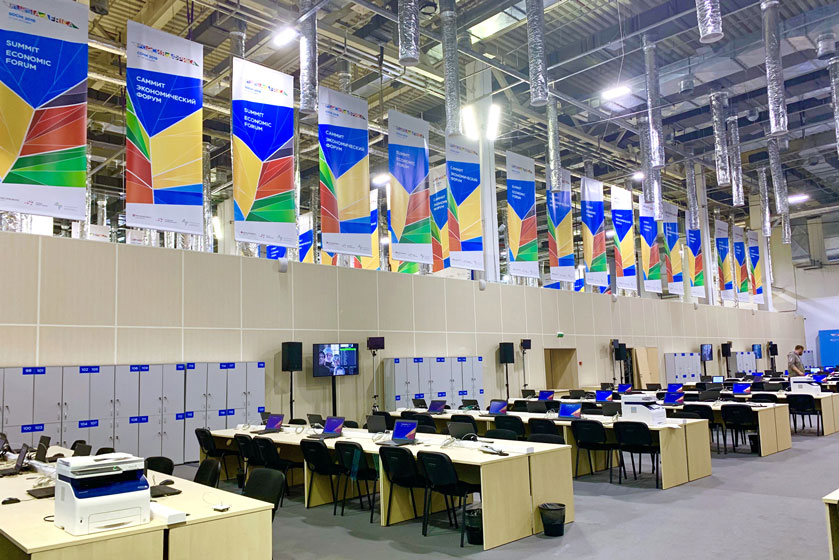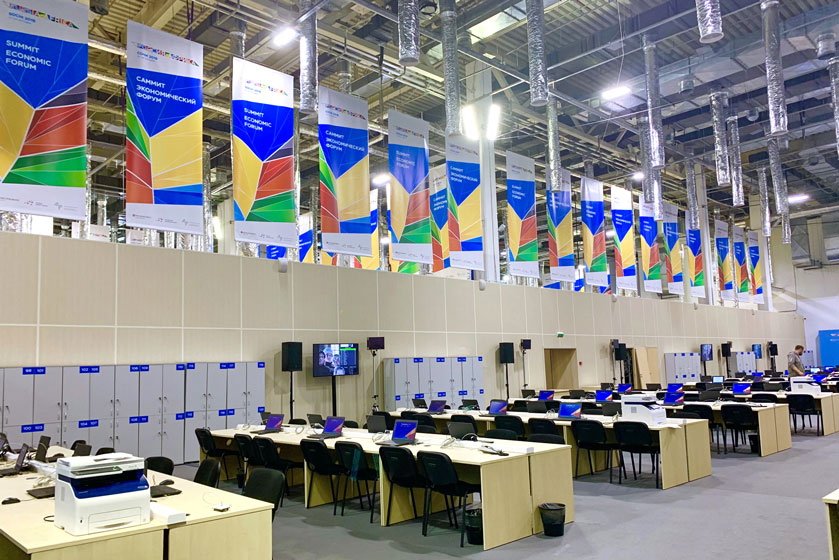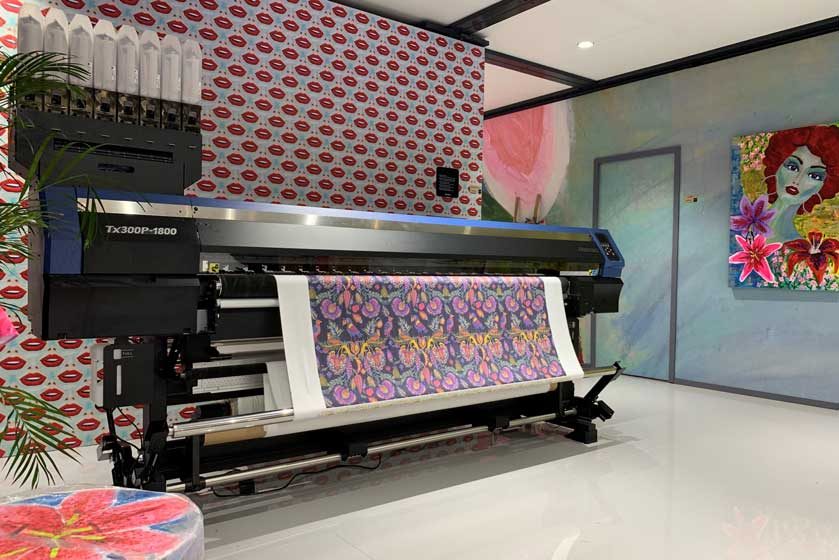 A blueprint for the future
IZOSTUDIA is always monitoring new Mimaki products and plans to keep expanding its fleet of equipment in accordance with current and prospect customer requirements. To get acquainted with the new Mimaki equipment, specialists visit the Smart-T showroom – one of the largest and most technological showrooms in Europe.
IZOSTUDIA plans to continue to develop its production facility, mastering the latest technologies and expanding its portfolio of advertising services and the geography of its orders. The company is confident that now is the time for new opportunities, self-improvement and winning new regional markets. The main thing is self-reliance, constant searching for and introducing of innovations, monitoring the latest equipment, and aspiring to buy it.
"Over the years, we have been working together with Smart-T, one of the most reputable vendors of equipment for advertising production and textile printing. We are very happy that we have such a reliable partner who, like us, makes every effort to develop the advertising industry, is interested in introducing the most advanced technologies at Russian production sites and provides its customers with comprehensive information and technical support. We hope, that thanks to Smart-T, we will always stay up to date with Mimaki's innovations and will successfully continue the expansion of our Mimaki digital equipment fleet," concludes Sergey Kobylin.