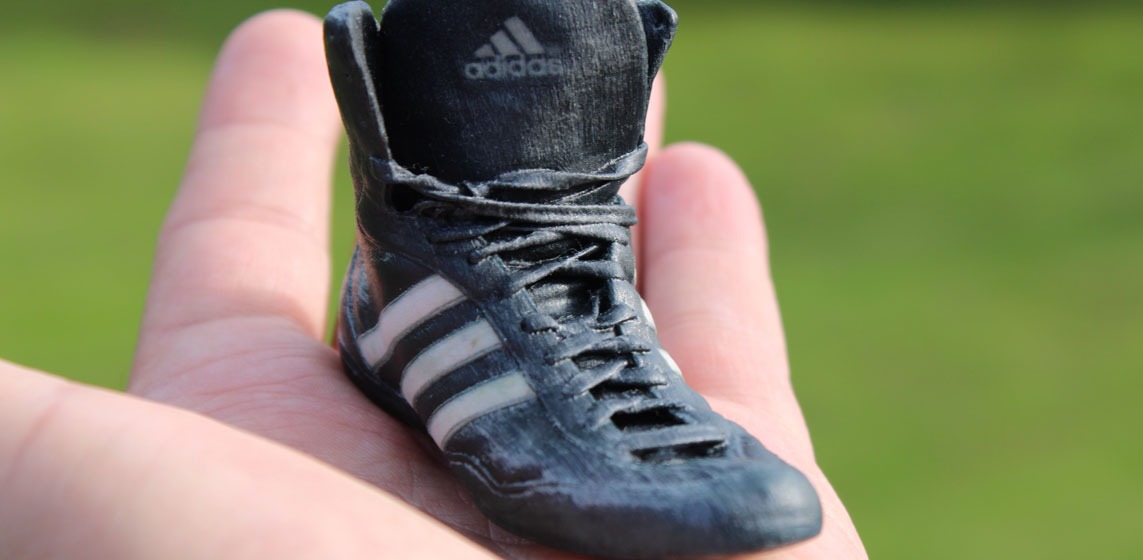 Mimaki's 3DUJ-553 allows digital 3D asset creator and metaverse consultant Fansea to bring unique collectibles to life from the virtual world.
In 2020, through a combined keen interest in cryptocurrency, innovation and football, Alexander Schlicher founded 3D asset creator and web3 and metaverse consultancy company, Fansea. Operating almost entirely in the digital world, Fansea gives avid sports fans and gamers the chance to own a digital clone of an iconic artifact, through scanning and digitalising real-world objects. The user can then either keep this as a collectible, have their digital avatar wear it in virtual spaces or collect and trade it on NFT marketplaces – and more recently, physically own it as a 3D printed model.
Today the company has produced numerous unique 3D assets with notable names to celebrate iconic moments in the sporting and gaming world, for example recreating Argentina's 2022 World Cup winning team's shirts and German Olympian Sabrina Mockenhaupt's running shoe. The Frankfurt based company also offers other digital services, such as metaverse consulting, to help organisations create a digital presence and rebuild websites in preparation for an increasingly digital future.
Back to reality with Mimaki
While initially specialising in digital items, Fansea saw the value of bringing these artifacts into the real world. And so, in 2022, Alexander and his team set out to find a technology to bridge the gap between the virtual and physical by offering their customers photorealistic, 3D copies of their digital assets.
In their search, they were introduced to the Mimaki 3DUJ-553 by the digital printing system and accessories provider, DP Solutions. As one of the world's first full colour 3D printers with over 10 million colours at its disposal, Mimaki's UV-curable inkjet 3D printer proved up to task when it came to recreating highly detailed, complex models in various sizes – from the 3D Mini-Print to Full-Size.
"We wanted something like the replicator from Star Trek," explains Schlicher. "We tried other 3D printers on the market, but Mimaki's quality was by far the best. While we could have had our items printed cheaply and in larger qualities, our focus is on creating bespoke high-quality collectibles for our customers, so it was important that we had the quality that only Mimaki were able to deliver."
The mass production of miniature models or toys is common, however, Fansea opted for Mimaki rather than traditional production methods to bypass the time-consuming and prone to inaccuracies process of painting each item. Additionally, the 3DUJ-553 was able to accurately bring the individual qualities of each item directly from the screen to the model, allowing Fansea to capture every tear, every crinkle, every spot of dirt on a world cup winning shirt or shoe worn in a boxing fight.
Get into 3D now and take advantage of our limited time 3D Starter park:
Replicating a piece of history
The production process kicks off with Fansea obtaining the license to a sports or gaming IP, for example for the Argentinian National Football team or AC Milan. Then either Fansea or the customer identifies an item of interest, which could be anything from a boot or a medal. This is then scanned to create a digital 3D asset, before being sent to their in-house 3DUJ-553 for printing.
The 3DUJ-553 allows the company to create highly detailed and colourful models, with the added ability to mix clear and coloured inks to achieve the desired transparency. Each model is printed with a water-soluble support material, enabling high levels of detail without the usual concerns over breakage, and can easily be removed.
Once printed, each model is treated with pigmented photo-polymer resin and protective lacquer to create ensure a durable and high-quality finish. Alongside a limited-edition virtual and physical item, the customers also receive a certificate of authenticity protected by blockchain technology.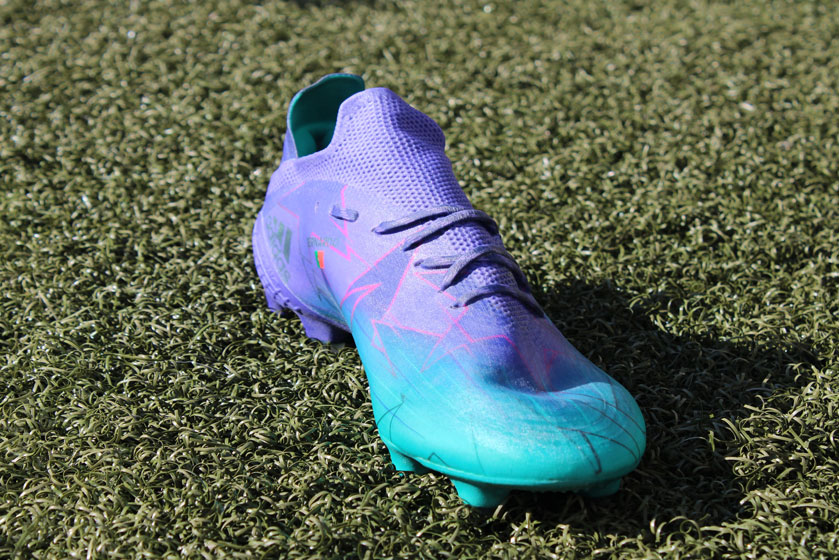 Adidas shoe full-size 3D model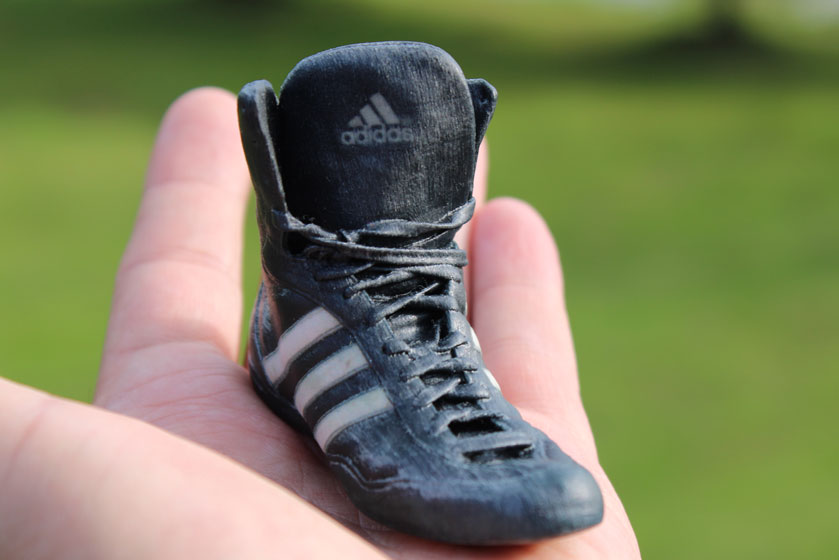 Adidas shoe mini 3D model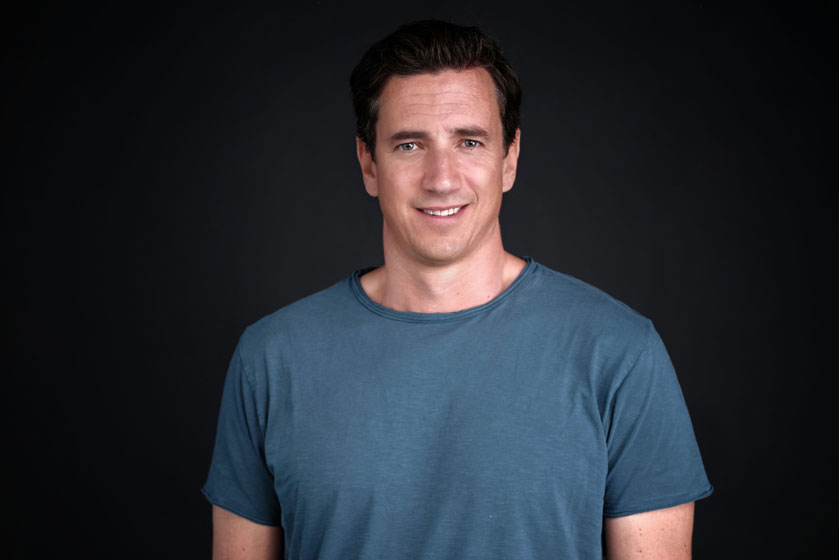 Alexander Schlicher – founder of Fansea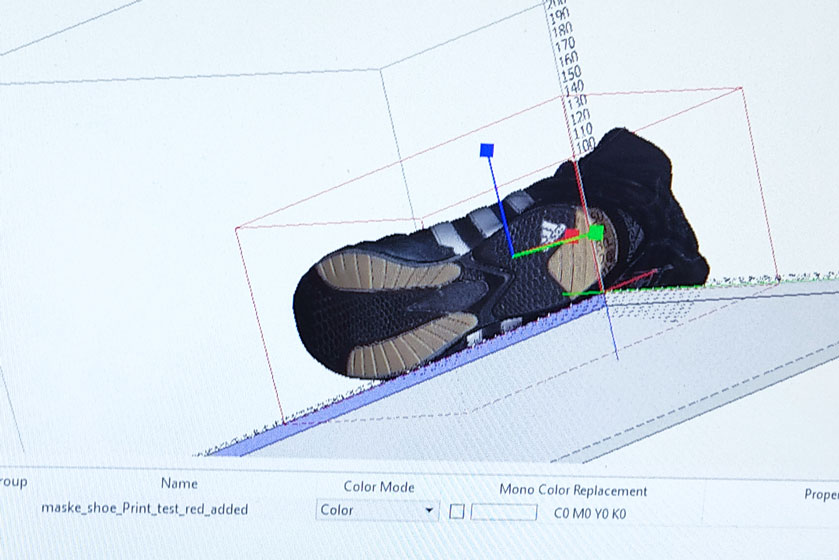 model design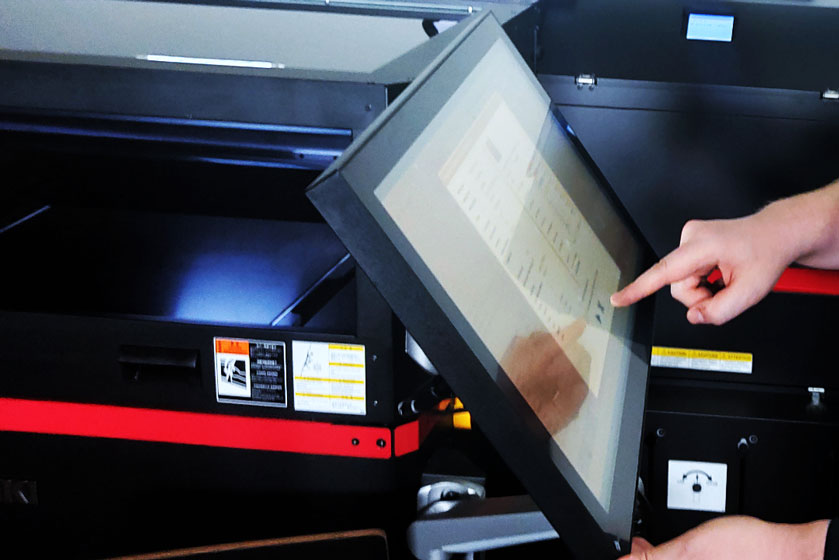 printer set-up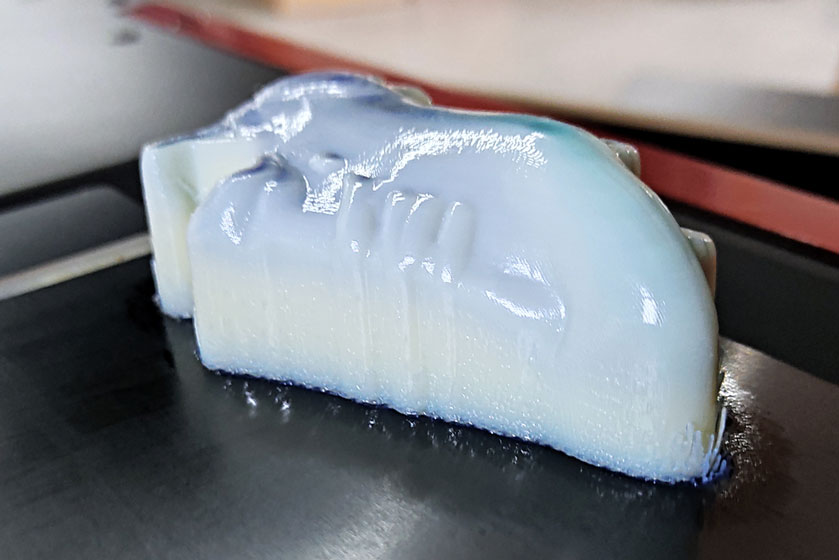 printing in progress
Bridging the virtual gap
3D printing has the potential to revolutionise the digital space. While the world adapts to the idea of digital assets, companies like Fansea are bridging the gap between the two worlds, with a reliable way of transferring the qualities of these 3D assets into the real world. "With significant developments in the digital space, aspects like video games are becoming more and more realistic, so the gap between the analogue and digital is much smaller than it once was. By producing physical artifacts, we are helping bringing consumers even closer to their digital belongings," comments Schlicher.
While Fansea is currently focusing on sporting and gaming memorabilia, there is no limit to where this combination of the digital and physical items could go. From iconic film props to historical artifacts, fans and collectors will be able to own their own copy of history both virtually and in real life – an exciting prospect for the growing number of people who 'live' in the digital space!