Print's travels
Mike Horsten, Marketing Manager Mimaki Europe B.V.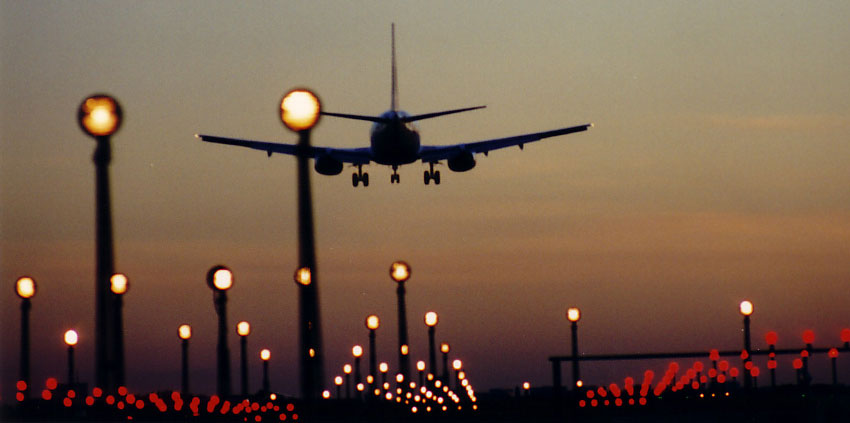 I fly a lot in my job. And when you fly a lot, you wait around a lot, either in departure lounges, queuing at security, milling around at the gate, or standing in line at passport control. When I was recently taking my own personal tour of one of Europe's largest airports, I couldn't help notice how much stuff is printed digitally (that's what happens when you've worked in the print industry for so long).

In fact, even before you arrive at the airport, you see dozens of road signs telling you where to go, park or pick up people – and most of them are vinyl cutted (with a Mimaki of course). And then there's the bold signage of airline kiosks that announce their presence from a distance –making them more an advert for the airline than somewhere I can collect my boarding pass.
For me, the seemingly impossible passing through security is always a fun part of air travel. Even when I take off my shoes, belt and watch, the accusatory beep always seem to go off. And when the beep doesn't sound, somehow it's always me who's picked at random and treated to a complete body search. Surely at this point digital print is nowhere to be seen? You'd be surprised. When I take a closer look at the scanner, the floor signs and warning signs, they're all printed or cutted on a digital device.
When I continue my journey through duty free, I'm greeted by a sea of POS displays, billboards, back-lit advertising and neon lights. I feel less like a traveler and more like some object for buying stuff. I'm urged to stop and purchase something. Anything. Then there's all the eye-catching carrier bags, packaging and labels, printed boldly so we can take brands' messages across the world. Even when I don't buy anything – which is no mean feat in today's airports – I still remember all that print fodder as I pull out my digitally printed boarding card. It tells me my boarding gate – and the flight time reminds me I really should get there in a hurry.
When I arrive panting at the gate, I see the big shiny aircraft through the window (though my view is obscured by some print advertising covering part of the window). The aircraft itself? It was covered with a nice vinyl print of the airline's logo and some smart-looking advertising. Cutted and printed digitally – how else?!
I finally board, place my luggage in the overhead bins and take my seat. Surely they'll be some respite now?. I look up andsee a silkscreen print declaring: "Life vest located under your seat".