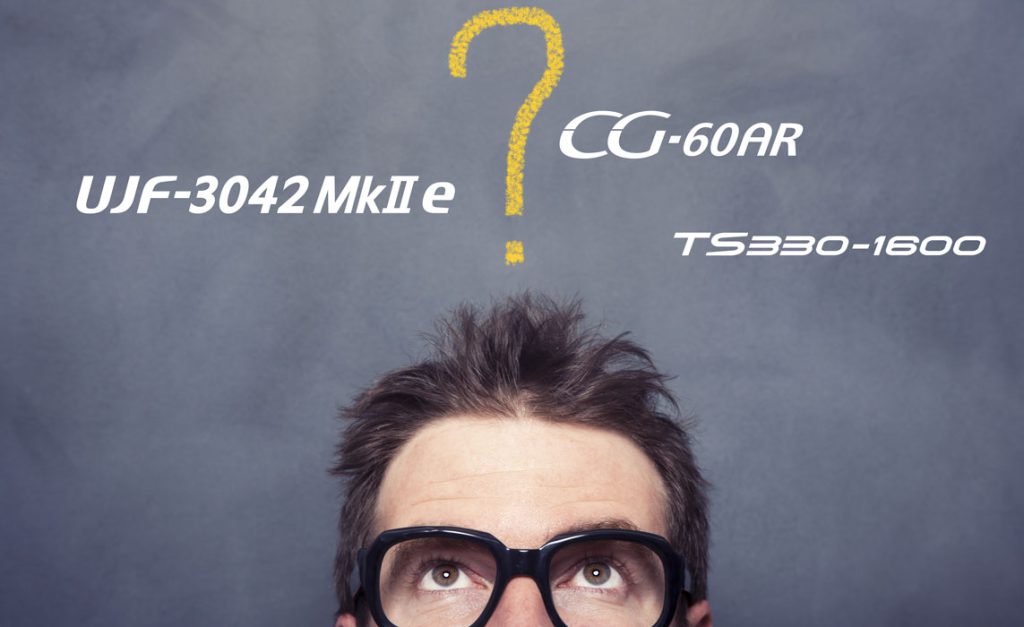 By Mark Sollman, Product Manager EMEA, Mimaki Europe
Mimaki has, over the decades, released an extensive array of products, across multiple sectors and all using various technologies. What many may not know is that the product names alone tell a great deal about each printer or cutter, through a series of letters and numbers. Here we can use the high quality, high productivity textile sublimation inkjet printer, the TS330-1600, which offers a high-quality solution to printers looking to explore digital sublimation printing and expand their production capacity, as an example.
Firstly, the initials signify the type of printing technology used – whether that's textile sublimation or jetting – in the case of TS330-1600, this is a textile sublimation printer.
JFX = Jet Flatbed Extended
JV = Jet Vertical
CJV = Cutting Jet Vertical
UCJV = UV Cutting Jet Vertical
UJV = UV Jet Vertical
UJF – UV Jet Flatbed
TS = Textile Sublimation
Tx = Textile (Direct-to-Textile)
3DUJ = 3D UV Jet
CG = Cutting Graphics
CFL = Cutting Flatbed
This is then followed by the series number, highlighting that the TS330-1600 is the textile sublimation entry of the 330 Series. Mimaki often use a cross-platform strategy when it comes to creating their products, utilising the same tried and tested technology across multiple sectors. As the series number increases, the higher end the target market is, i.e., the 100 Series serves companies entering a new market, compared to the latest 330 Series which caters to the needs of the mid- to high-end printing market.
And finally, the remaining numbers relate to the dimensions of the printer. The TS330-1600 has a max printing width is 1610mm, and likewise the JFX600-2513 has a maximum printing size of 2500mm x 1300mm. For those customers looking for small-scale or large-scale printing capabilities, they are clearly outlined from the get-go. As these technologies constantly develop and evolve, Mimaki also utilise "e" & "plus" labels for products with enhanced capabilities, for example, JV300-160plus,improves upon the speed and productivity of the JV300-160. To denote successors, MkII or MkIII is used, e.g., Tx300P-1800 MkII.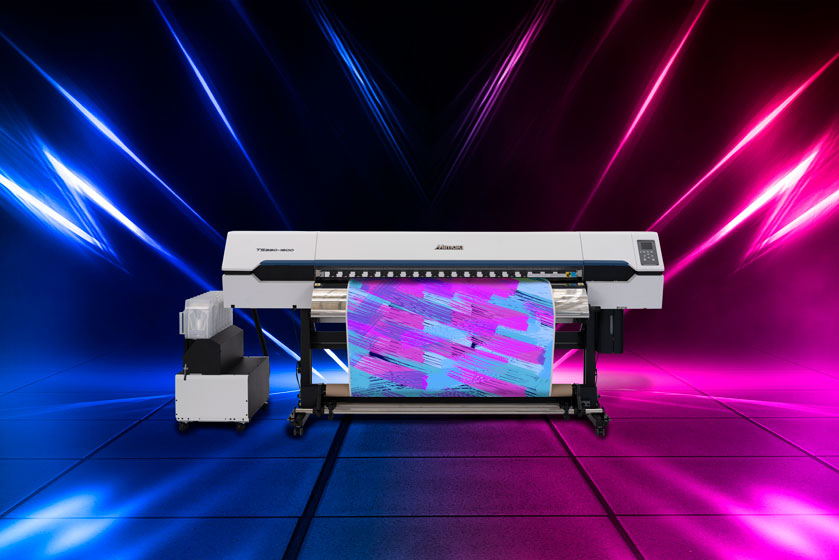 The TS330-1600 – Mimaki's new textile dye sublimation printer