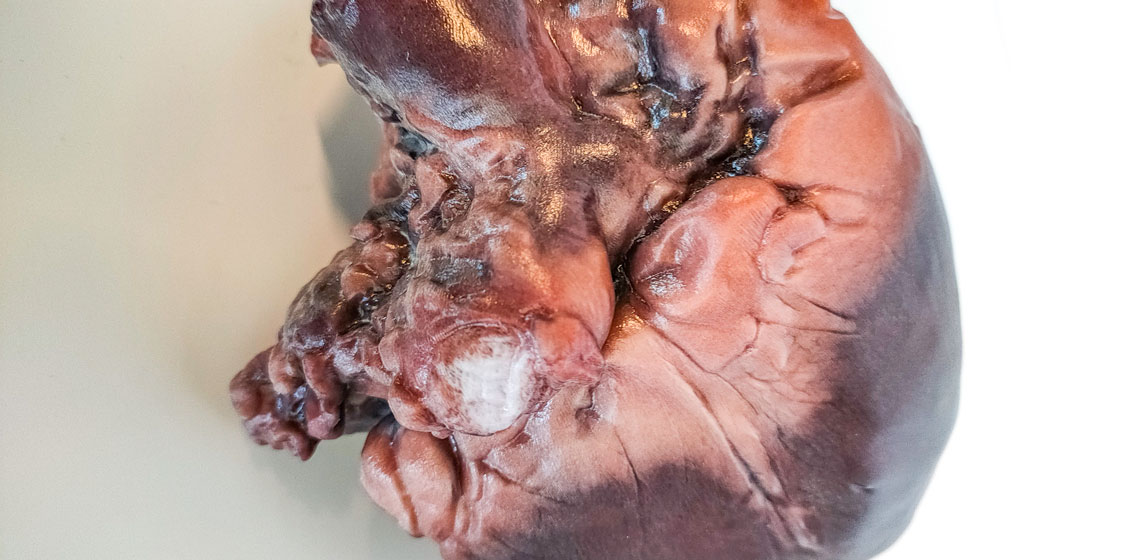 A revolutionary project sees a team of doctors and researchers from the University of Florence use Mimaki's 3DUJ-553 printer to create three-dimensional anatomical models with an extremely high and previously unattainable degree of colour fidelity
What do anatomy and 3D printing have in common? As the science that studies the shape and structure of the human body, over the centuries anatomy has been the basis of medical and scientific knowledge and remains the common thread running through the training and professional development of every doctor. The focus of this discipline is to investigate and consequently produce figurative representations of the morphology of the human body, with a degree of realism and accuracy that has played – and continues to play – a crucial role in ensuring effective teaching and the dissemination of anatomical knowledge. And this is precisely where 3D printing comes in as a state-of-the-art technology that could mark a turning point in the anatomical representation of the human body.
A major step forward in this direction was made in a recent Italian project involving the University of Florence and Bompan, Mimaki's exclusive Italian importer, which leverages the passion, skills and determination of a team of visionary doctors and researchers, and the full colour and photorealistic capability of Mimaki's 3D printing technology.
A revolutionary algorithm for extraordinary graphical representation
A shared passion for anatomy led Ferdinando Paternostro, physician and associate professor in the Anatomy Section of the Department of Experimental Medicine at the University of Florence, and Giacomo Gelati, doctor and resident, to explore new ways to fill the existing gap and make the definitive qualitative leap forward in anatomical representation. Due to a number of critical issues, such as the perishable nature of corpses and legal complications, the practice of dissection – the main method of anatomical investigation that has allowed us to gain knowledge and produce an iconographic representation of the structures of the human body – has become increasingly less practical. "During my medical studies, thanks to Ferdinando, who was my professor, I became passionate about anatomy. However, I soon became aware of a series of difficulties. Not only was it impossible to take part in anatomical dissection practice sessions (still the best tool available to learn about the morphology of the human body) but the iconography used (albeit based on photographs that showed realistic anatomical details and watercolours of great artistic value, despite relying on a schematic representation of anatomical structures), remained flat and static, and therefore not very usable", says Giacomo Gelati. "For people who study anatomy or practise medicine, the opportunity to see the real light and colours of an anatomical specimen, and to test its consistency and relationship with the surrounding structures, can really make a difference".
It is precisely the desire to find a solution that prompted the young doctor to conduct a series of experiments, the result of which is a unique image implementation and integration algorithm that generates a faithful graphic reproduction of anatomical systems. "I had a clear objective and achieved it by combining several tools that yielded important results. I started with a scan and then added the photograph to introduce the colour. Finally, we needed detailed information on the internal structures, which I integrated using resonance. I was thus able to produce an explorable three-dimensional representation that was viewable from all angles – both on the surface and inside – and, above all, faithful in terms of light, colour, morphology and anatomical topographical relationships".
This algorithm, already patented by Giacomo Gelati, immediately aroused a lot of interest in the fields of both academic study and popular science. "Students reacted with enthusiasm because they finally had the chance to access realistic images and, consequently, understand the subject immediately and memorise it more easily. Presented at international medical conferences, our images were received equally enthusiastically by our colleagues, who encouraged us to continue with the project", explains Ferdinando Paternostro. "It was a pleasant discovery both for me and for Giacomo: the aesthetically beautiful is also didactically beautiful and therefore useful".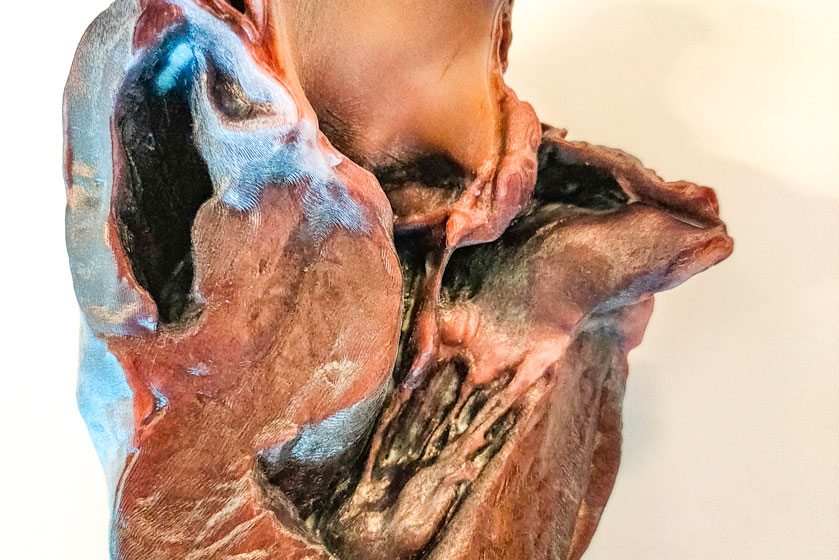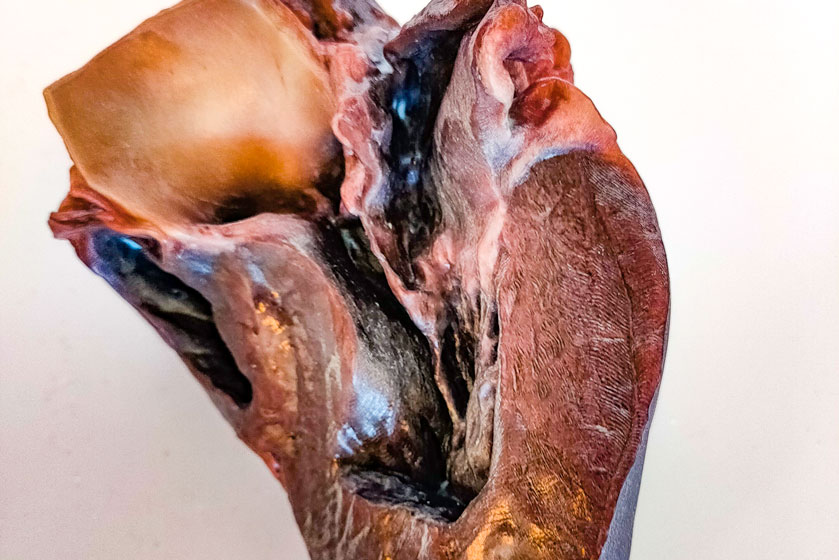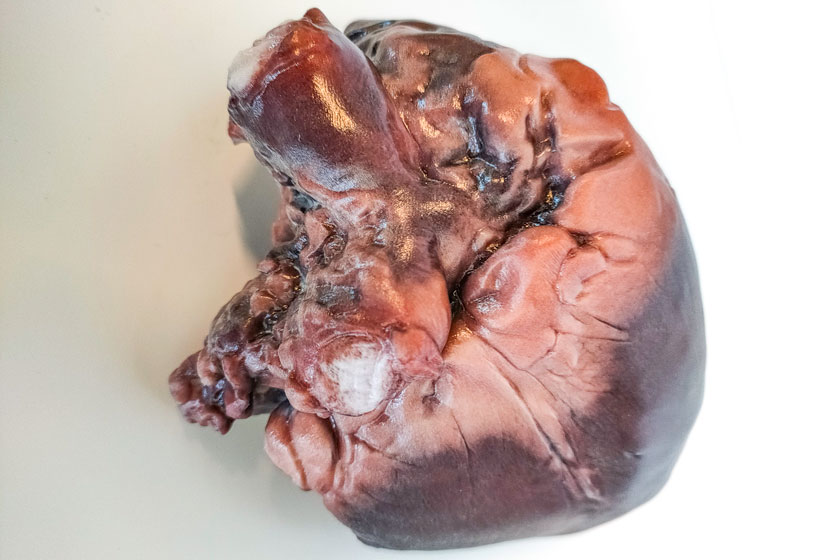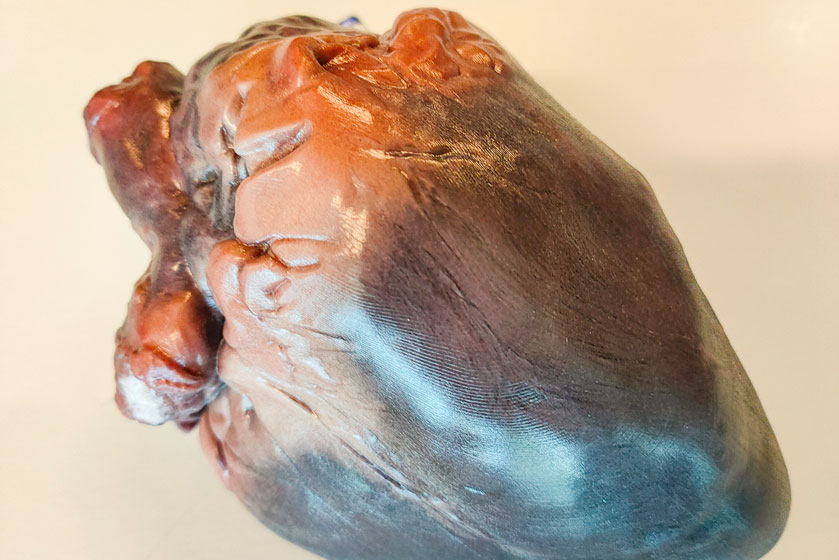 The role of 3D printing
Once the first goal had been achieved, the next step was almost inescapable, but the result was certainly not taken for granted. "We had beautiful and effective graphic images available, so we began to consider the opportunity to transform them into three-dimensional, manageable and imperishable objects. We immediately thought about 3D printing, focusing on colour fidelity, which is a crucial element for us", says Gelati. This last aspect prompted the two doctors and researchers to turn towards Bompan and Mimaki's additive printing technology with realistic colours. "It was a challenge within a challenge. Graphic quality and print quality go hand-in-hand: without a good source file there will never be a good 3D printed object and, conversely, without a good 3D printer, a source file will lose its quality in the printing process. This is why we decided to team up with an excellent 3D colour printing company".
The team from the University of Florence and Bompan therefore worked together to 3D print a first organ – a heart – using the Mimaki 3D UV LED 3DUJ-553 printer. This 3D printer is distinguished by the use of colour profiles and a UV-LED curing method, which allow a range of over 10 million colours to be reproduced – in CMYK 4-colour, white and transparent – with photographic quality. The result of this pilot project was very positive and encouraging: according to Parternostro and Gelati, Mimaki's printer allowed a three-dimensional heart to be produced with good dimensions and detail definition, and above all excellent colour fidelity. "We were impressed by this technology which truly offers full colour printing with a very wide range of colours, thus enabling us to achieve a fundamental milestone in anatomical study. Although various 3D technologies exist to obtain morphologically faithful reproductions, we are working hard to reproduce colour quality".
The reason why colour is so important is explained by Ferdinando Paternostro: "The various anatomical structures we come across when performing surgery or in the dissection room have their own specific colour and are surrounded by a topographical context of various different colours. Distinguishing structures in their anatomical topographical context is not particularly easy, and colour plays a crucial role". Colour knowledge is therefore essential when learning and, consequently, when recognising the structure during a surgical or anatomical dissection. And this is the team's goal: to exploit the colour quality, replicability, and durability of 3D printed objects in medical practice.
"The objects we make by combining our algorithm with Mimaki's 3D printing technology are chromatically and morphologically realistic, measurable, repeatable. Using this method, we could potentially cross further frontiers. In pathological anatomy, for example, we will be able to create a 3D organ that shows the anomalies caused by a specific disease – thus providing a very useful tool for preparing any surgical intervention and for communicating with the patient."
According to the team at the University of Florence, 3D printing can effectively contribute to transforming the world of teaching and medical-scientific research. "We are still at an early stage, but we are confident that we are on the right track. We have the opportunity to replace anatomical models and plastinated anatomical parts – both of great value, but delicate, perishable and therefore only usable in certain contexts – with 3D printed anatomical pieces, available to universities, research institutes, hospitals and clinics".
"Going back to what I was saying earlier, I like to take inspiration from "kalokagathia", the Greek concept of health and beauty, according to which the aesthetic perfection of the body and the internal functional wonder of the individual organs are closely linked. Health is beauty and vice versa. A beautiful anatomical model is functional to learning, communication, medical and surgical practice", concludes Paternostro.
Andrea Ferrante, 3D Specialist at Bompan comments: "We are excited about this collaboration with the team at the University of Florence. This project demonstrates and confirms the superior qualities of our 3D printing technology: the 3DUJ-553 printer has proved to be the most suitable solution, in fact the only one capable of achieving high colour fidelity and consistency, as well as an ultra-realistic definition of the details required for these applications. We are convinced that this technology will be widely used in a variety of different fields and the opportunities will be boosted by the imminent arrival of the 3DUJ-2207 – a version with a more compact and more accessible design but equipped with the same technology as the 3DUJ-553".