---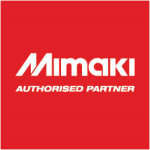 To find a Mimaki dealer close to you, please select a country or zoom and slide the map shown below.
The listed dealers are authorised Mimaki dealers and get full Mimaki service support.
Authorised Mimaki dealers may use the Authorised Partner Logo within their communication. From 1 December 2018 onwards, all authorised partners within Mimaki EMEA's Partner Network will use this logo to represent their relationship with Mimaki. Yet, please always consult this dealer locator page to verify the authenticity of a dealer when in doubt.
Beware of possible fraud of Mimaki products. We have received information from our clients, dealers and distributors that there are websites where Mimaki products are sold at unreasonably low prices.
---