Mimaki CEO Greetings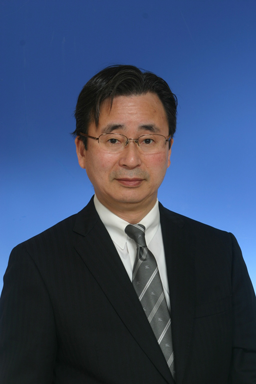 We are expanding our sales through "Innovation and Differentiation". Our next step is to further develop our business globally.
Our company develops and markets inkjet printers and cutting plotters for professional use. We predicted trends towards digitalization in the industrial fields at an early stage and consequently have developed our own products.
In our core market of sign graphics (SG), we have created new market opportunities by developing high-speed / high image quality machines and new inks. Our development concept; always striving for "Innovation and Differentiation", has made us a leader in the industrial products (IP) and the textile / apparel (TA) segments and contributed to high value-added products.
We will introduce two series of products in the SG market: high image quality ultra-large machines and more affordable machines coupled with an aggressive marketing strategy to make us the top supplier.
For IP markets, we provide a printing solution that can be integrated with conventional systems and move on-demand printing to the next stage. For TA markets, through the provision of total solutions including pre / post treatments, we will bring on-demand printing closer to the consumer.
Recently our sales in overseas markets have greatly surpassed domestic sales. We have already developed our sales operations in the US and Europe. Our next step is to expand into the Asian regions. Initially we will establish a manufacturing and sales subsidiary in rapidly growing China.
Further we will promote global sales by offering the most suitable products for each market,including in developing countries.
Since March 2007 our company is publicly listed on the JASDAQ. In our effort to strengthen our business and technological base as well as financial standing, and in fulfilling our social responsibilities including compliance, we aim to become a globally recognized enterprise.